A lot of love goes into the training, placement, and work of a service dog. At Warrior Canine Connection, a non-profit service dog organization, the human-animal bond begins with careful socialization of litters at three weeks of age. Then, the purpose-bred Golden and Labrador Retriever puppies are trained for 24-36 months by service members for their fellow warriors.This service dog training is a therapeutic intervention for visible and invisible wounds of war. Once training is complete, the service dogs are placed, free of charge, with veterans with disabilities. Take a look at some powerful photos that show the incredible bonds these dogs form with their warriors.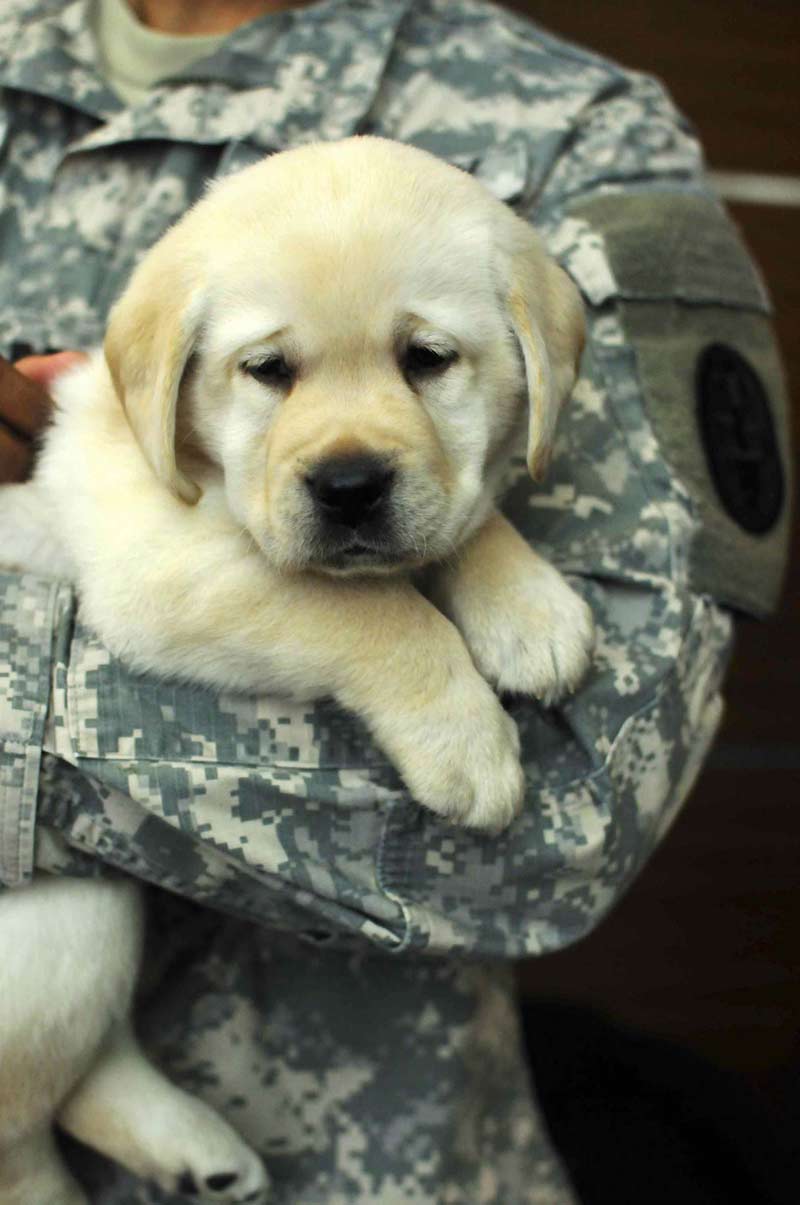 Puppies in training begin the socialization process with Service Members.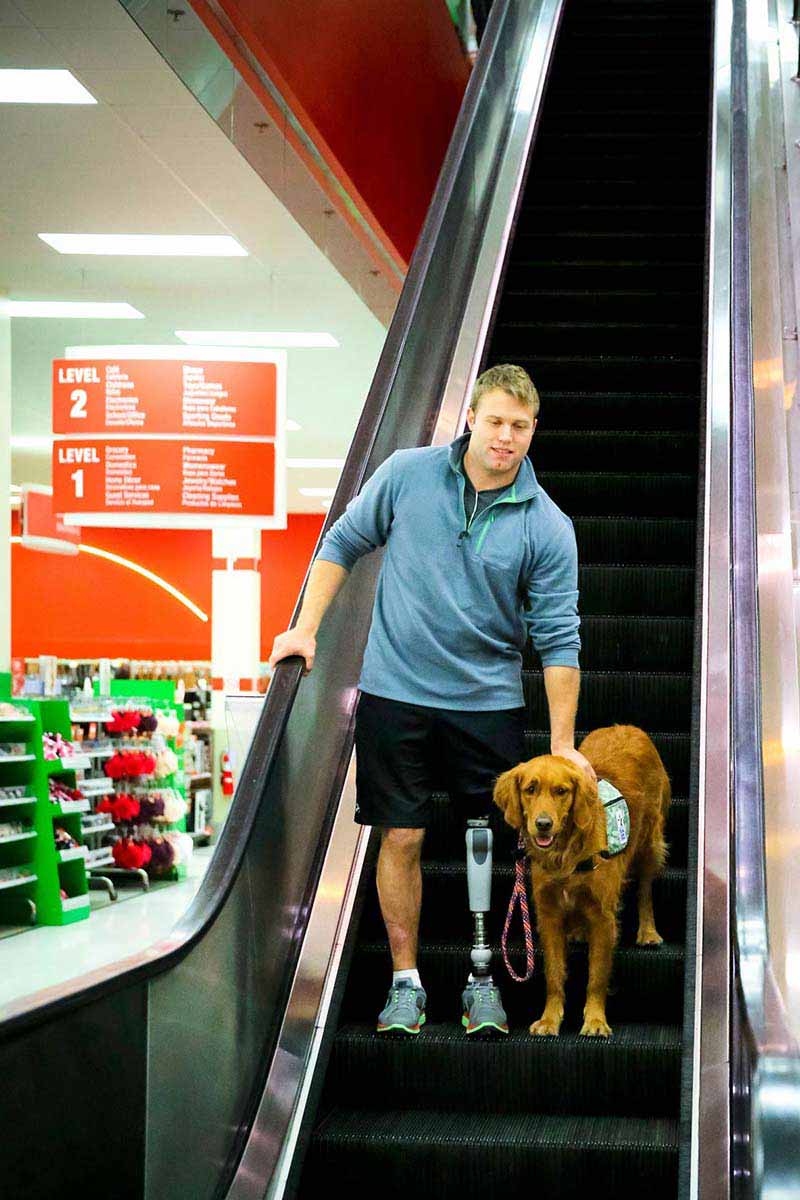 Service dog "Gabe" supports his Veteran while out shopping. (photo credit Bonnie Grower Pet Photography, copyright 2015)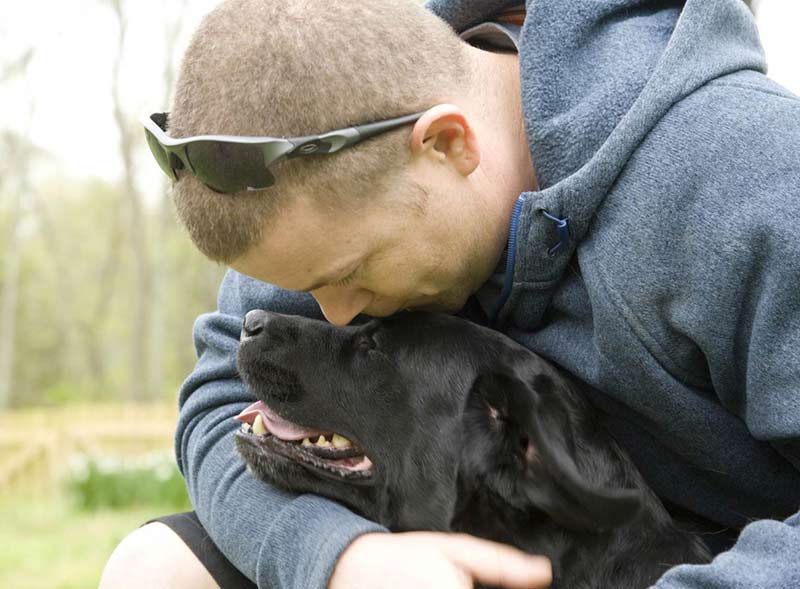 A service dog takes a minute to get, and give, a hug from his veteran.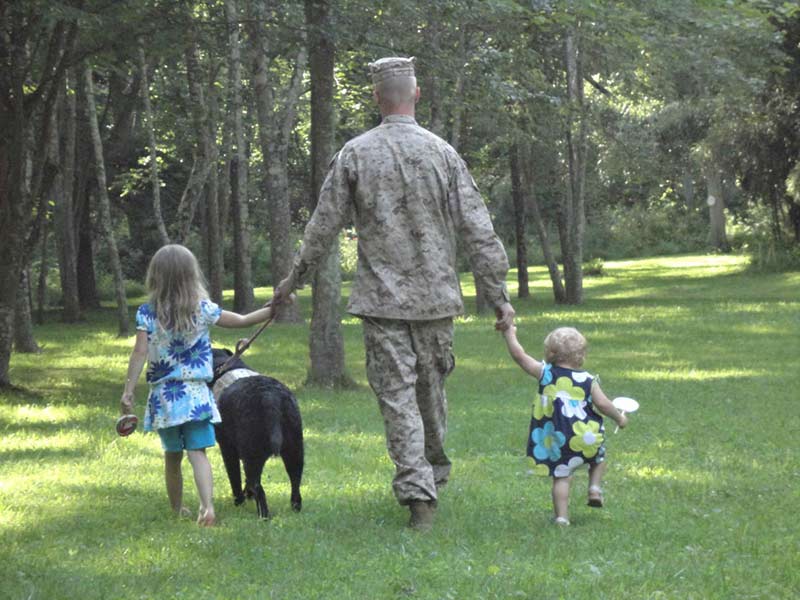 Service dogs -- and the process of training them -- may help improve parenting skills and family relationships.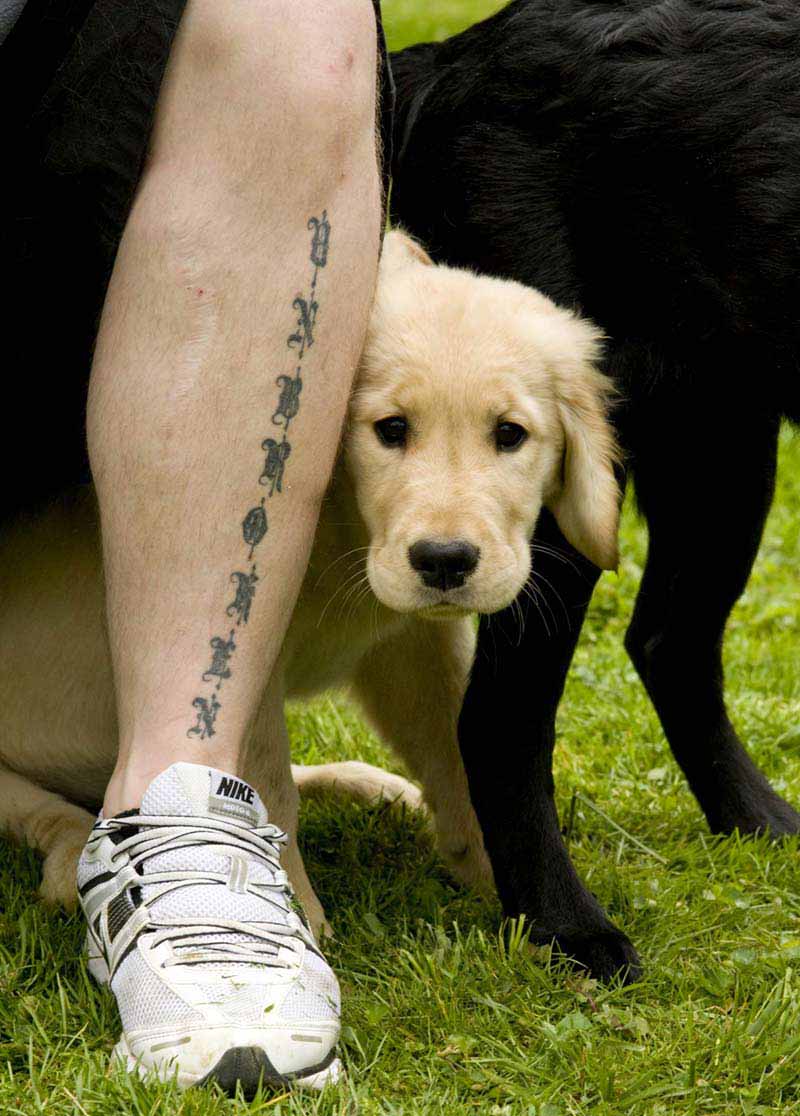 A Golden Retriever puppy peeks out from behind his warrior trainer.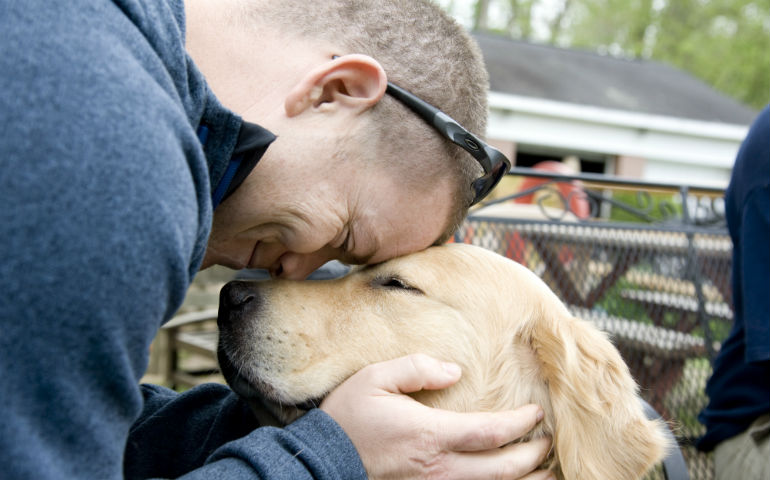 Studies show that dogs can help humans release oxytocin, a "feel good" hormone

A litter of future service dogs pose for a group photo before heading to their puppy raisers.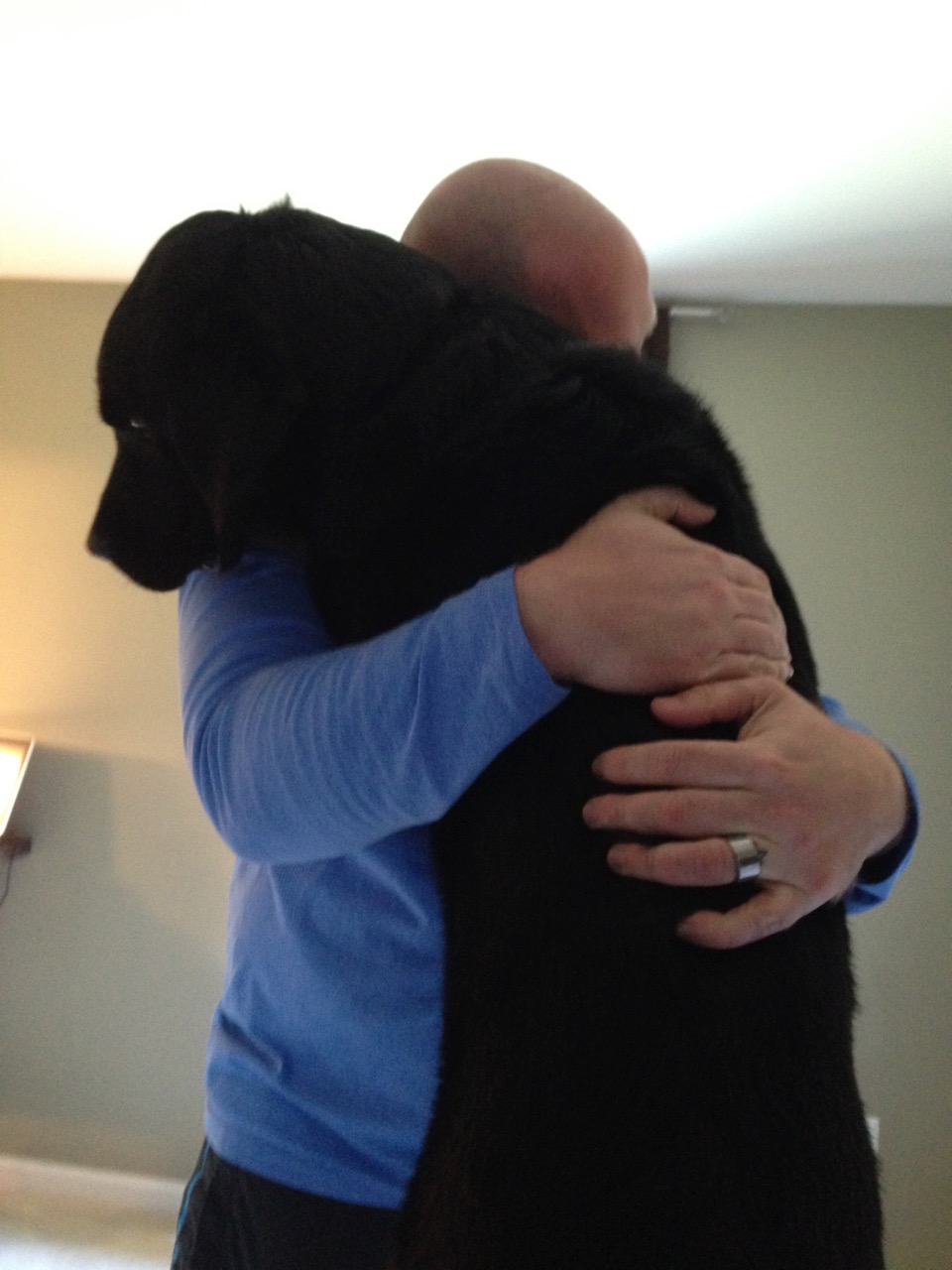 Service dog "Sam" provides much more than physical support for his veteran.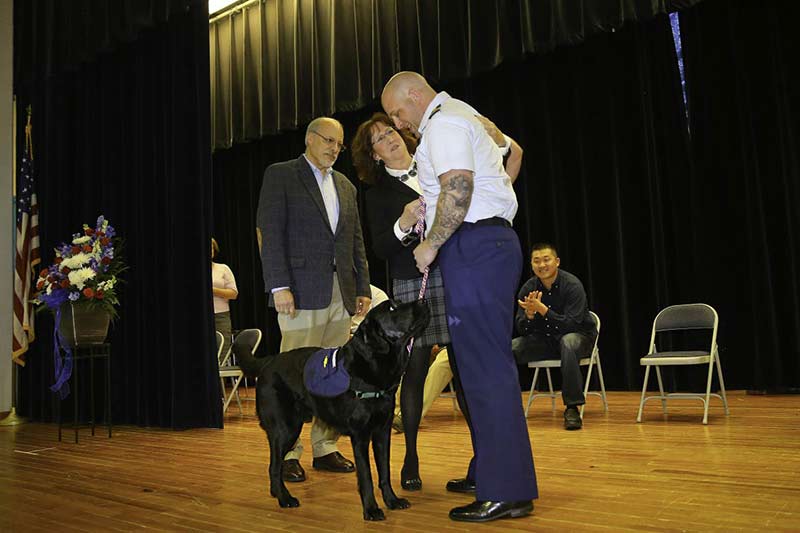 The moment when a lifelong partnership begins.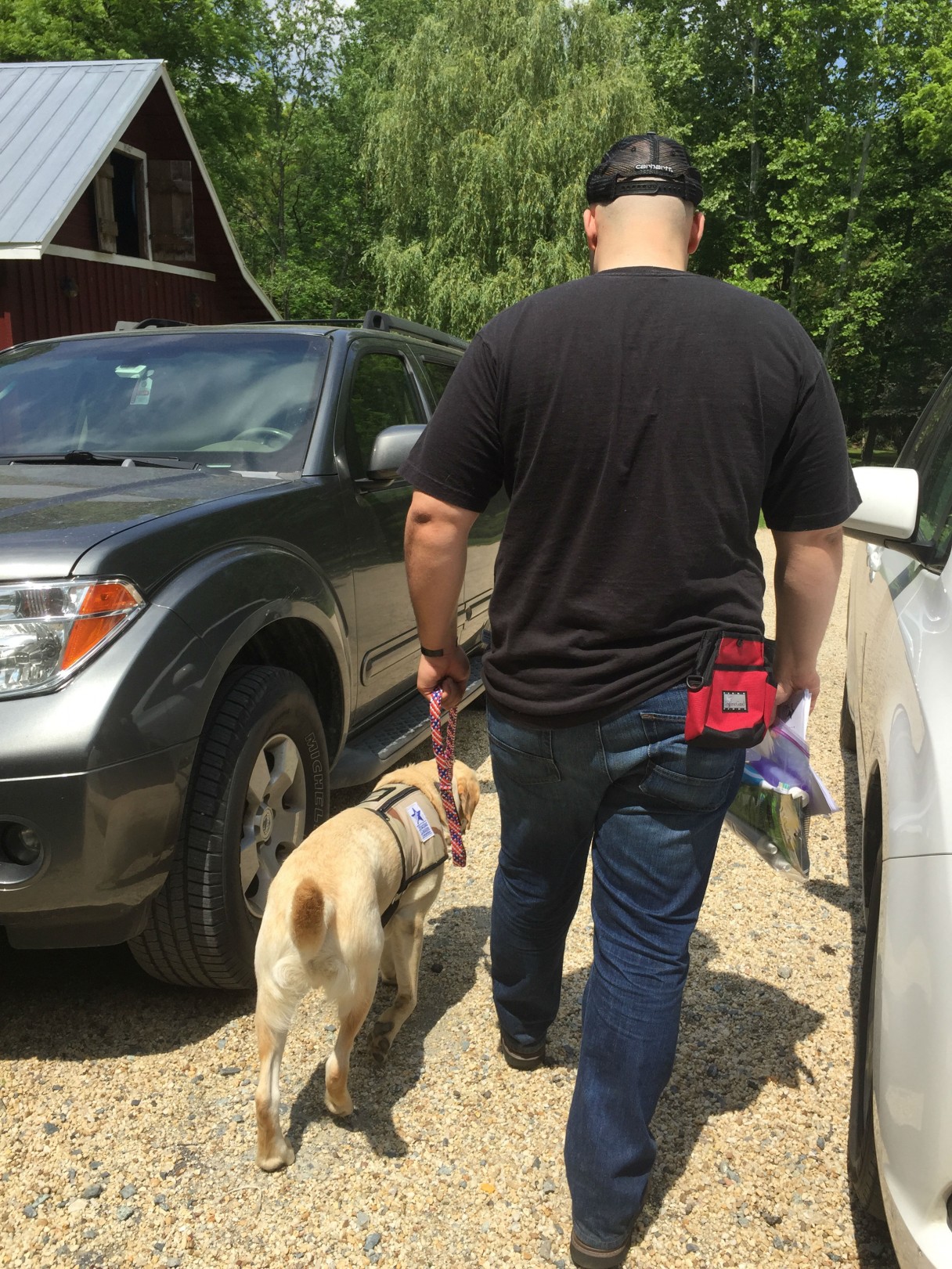 A warrior leaves the puppy training center with his new service dog.
Photos courtesy of the Warrior Canine Connection.
Related:
Learn the difference between service, therapy, and working dogs.