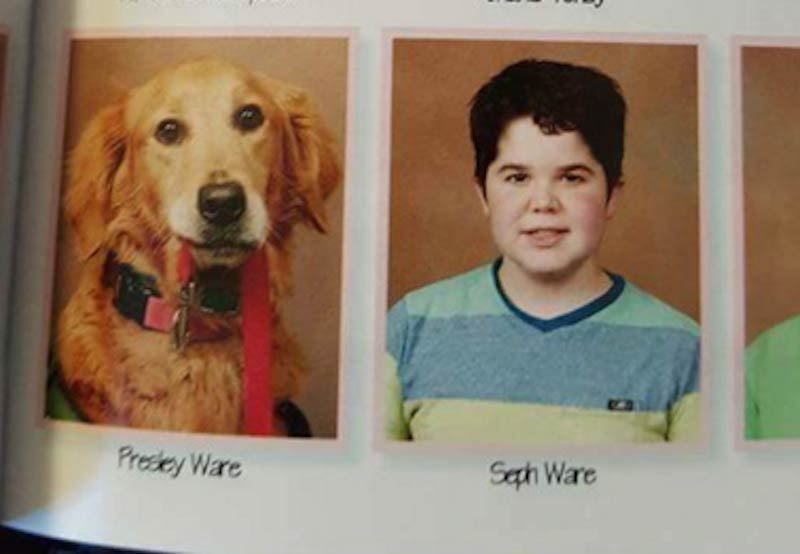 Seph Ware is a 14-year-old boy with Duchenne Muscular Dystrophy. Because of his condition, Seph attends school with his service dog, Presley, by his side.
So on picture day, photographers felt it only fitting to give Presley his own spot in the yearbook. Seph was on board, but it took Presley about 10 minutes to get the perfect, eyes-on-the-camera shot. 



We're glad they did, because the gesture was incredibly kind, and the outcome (below) is adorable.


Golden Retrievers are a common choice for service dogs, due to their friendly, intelligent, and devoted personality. Learn more about the breed here.
If you're looking for a puppy, check out the AKC Marketplace for Golden Retriever puppies.