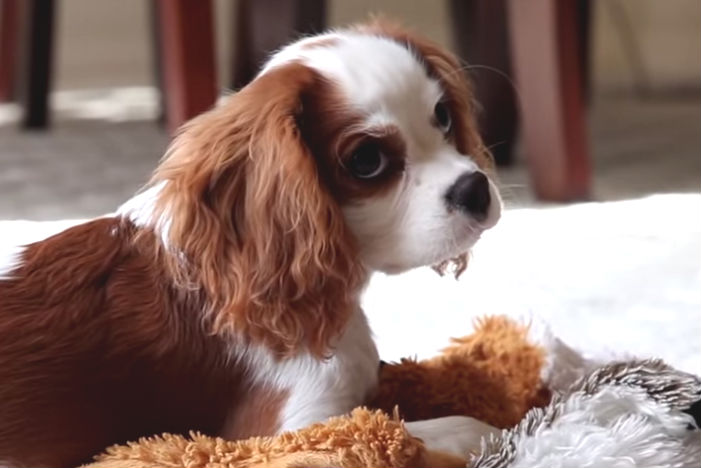 Meet Coco, a Cavalier King Charles Spaniel. Watching her go through her day is enough to make anyone wish that they were a dog.

Her day begins at seven when she wakes up and eats breakfast.

Seven is awful early for a pup, so by eight it's already nap time!

Later, Coco goes for a walk.

So many interesting things to smell!

"A tired dog is a happy dog."

Back home to play with some toys and take another nap!

Time for some puppy homework!

Hygiene is important for any playful pup.

Man, it's been a long dog day. Goodnight!