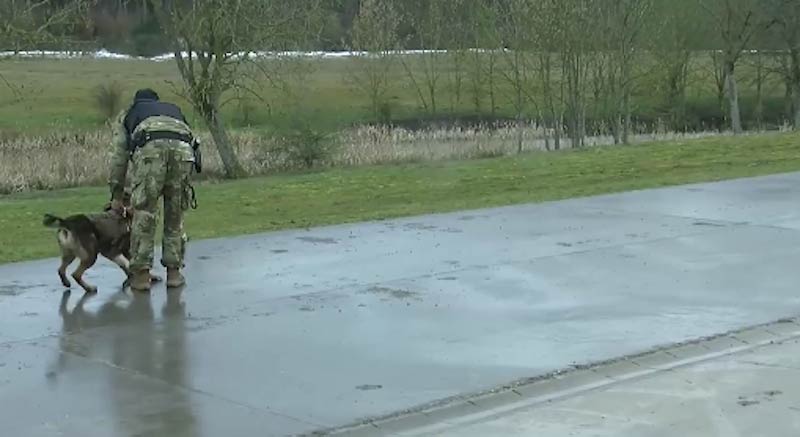 Have you ever wondered what training is like for a military working dog? Today's your lucky day, because GoArmy released a special video of Military Police Soldiers training their German Shepherd Dog to subdue suspects.
We're just glad we aren't responsible for playing the role of the suspect. Kudos to these men and their brave, hard-working dogs.

 See the GSD in some seriously intense training below.


German Shepherd Dogs are commonly chosen to be military working dogs. They're considered to be the one of the most well-rounded workers in all of dogdom and move nimbly, reaching great speeds when duty calls. Learn more about the breed here.

Looking for a GSD pup? Check out the AKC Marketplace for German Shepherd Dog puppies.

If you liked watching this GSD in training, you might enjoy this article about the British Miliatry Dog preparing for front-line training.