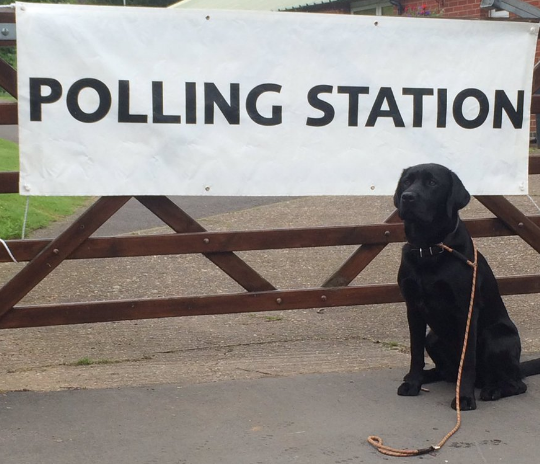 The dogs came out to the polls June 23 as the UK voted on the EU Referendum. The Referendum will decide whether the UK should stay in the European Union.
Voters celebrated their democratic right to vote by posting pictures of their dogs at the polling stations and using the hashtag #DogsAtPollingStations, which quickly began trending on Twitter.
Check out some of the adorable four-legged voters below.
This pair of pups is very serious about democracy.


This Golden Retriever thinks he's made a funny joke.


This Dachshund named Milo hopes to get voted King.


Four time Paracanoe World Champion Emma Wiggs brought out her black Labrador Retriever.


This Husky knows that it's better late than never.


Harvey the Beagle stayed true to his heart and voted for biscuits.


And this Pug, who will be sad to find out squirrels aren't on the ballot.

Looking for something fun to do with your dog after the vote is over? Check out our ideas here.