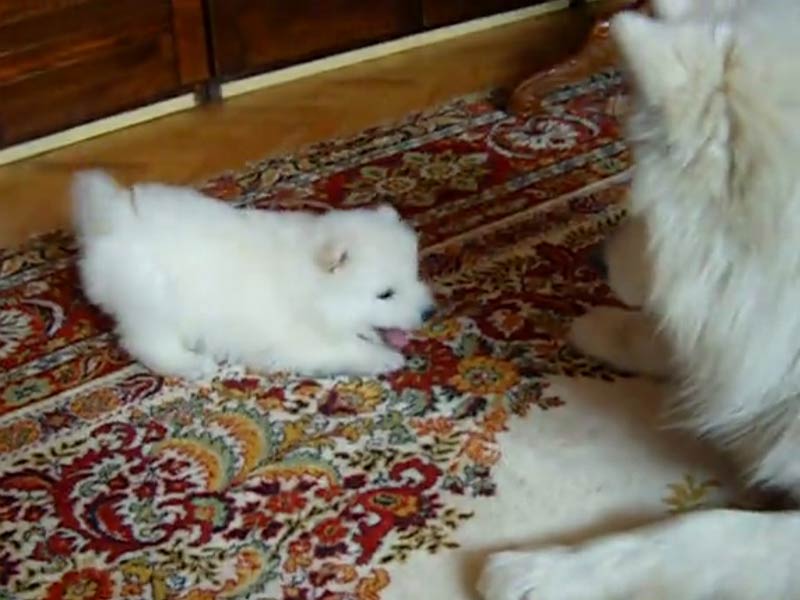 Luca the Sammy puppy is getting his first lesson in the importance of play. This pair is so fluffy! And so cute!
Luca's dad is teaching him all the best play techniques: the bow, the bounce, the roll, and of course, the play barks. Is it really play if there's no barking and silly pup noises involved? See their adorableness in the video below.


Need more Samoyed perfection in your life? We certainly do.
So, meet this guy. We'll just say he's a little happy to be going for a walk. Move over Happy Feet, this Sammy knows how to dance.


Not only does this pup have the moves, but he also has the characteristic Sammy smile to go with them.
Want to learn more about this gentle, adaptable, and friendly breed? Check out 10 Things You Probably Didn't Know About The Smiling Samoyed!
For even more Sammy love, follow the AKC on Instagram @americankennelclub.

Can't get enough of the fluff? Check out some more fluffy fur pals in the video below.