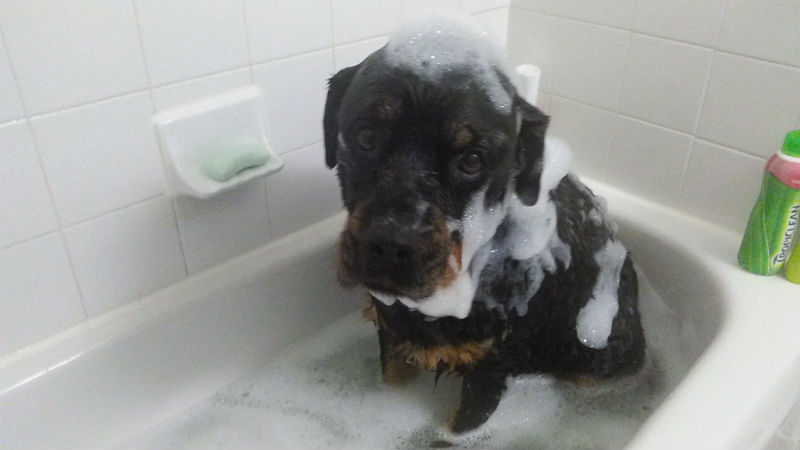 Brutus Maximus, the Rottweiler, has accepted his fate. After playing at the dog park and splashing around in some water, he has to be bathed for the second time in five days. However, being the obedient dog that he is, he gets in the tub when he's told without so much as a whimper.




While navigating the task of trying to film and bathe his dog, Brutus's owner narrates the entire event, praising his puppy pal for his obedience. Although it may take some getting used to, grooming your dog can be a bonding activity for you and your dog.


Proving that he is indeed a good boy, Brutus sits still and doesn't fuss or shake while being lathered up. But when bath time is over and the camera closes up on a wet Brutus, looking into his eyes you can tell that he's thinking of his next dirty adventure.


The Rottweiler is described as loyal, loving, and a confident guardian. If you think this breed is right for you, talk to breeders with Rottweiler puppies through AKC Marketplace.