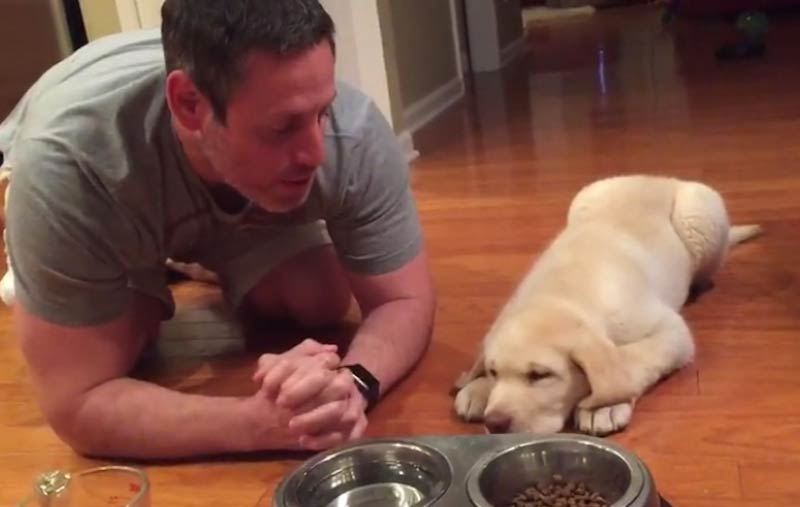 Cute and grateful—two traits in a Labrador puppy that are hard to miss and easy to love.
Meet Kahlua, the yellow Lab puppy, who is just very grateful to have his delicious dinner, among other things. See him in all his cuteness and calm, collected self-control below.



The Labrador Retriever has been the most popular breed in America for the past 25 years, and for good reason. They're a versatile and family-friendly breed. Learn more about the Labrador Retriever and find out if they're right for you. Looking for a companion? Check out the AKC Marketplace for Labrador puppies.
Luckily, lab cuteness isn't exclusive to Kahlua--it's just comes with the breed! Can't get enough? Here are five Instagram accounts every Lab-lover must follow. As a teaser, meet Teddy, one of the most adorable pups around.