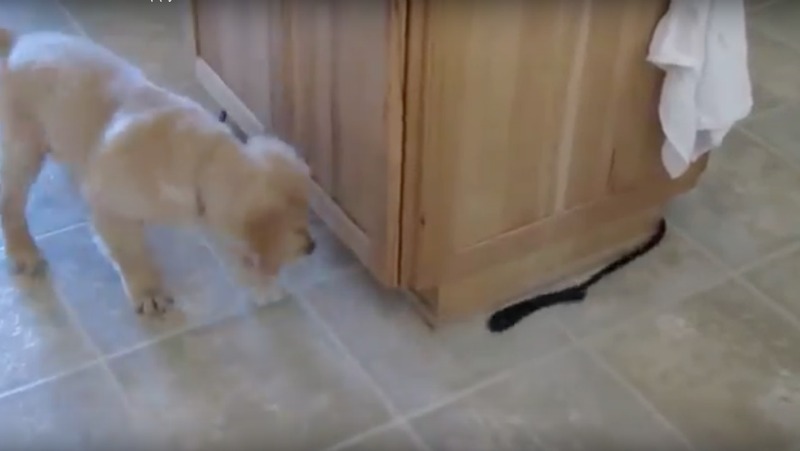 Sometimes the best kind of fun is the kind you make on your own. Having a novel approach to playtime is all it takes! Like this Golden Retriever pup, for instance…though we're not sure that this novel approach was actually intended.
Regardless, the little guy is having a great time chasing his leash around the kitchen island -- we bet he'll be occupied for a couple hours. Watch his solo game of tag below.

Golden Retrievers are intelligent, friendly, and devoted. Learn more about them here. If you think this breed is right for you, check out the AKC Marketplace for Golden Retriever puppies.
These dogs must have a thing for a good time. Check out this group of Goldens making a day of the beach! They're really getting into it.
​

And if you own a Golden, you'll definitely relate to these 10 things.