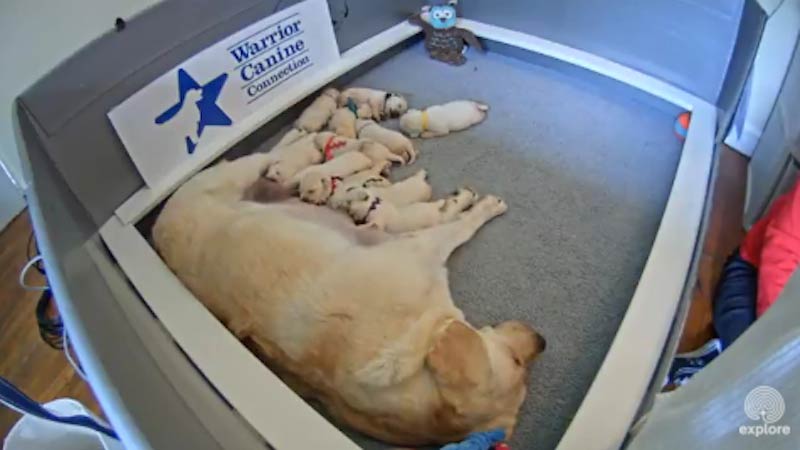 These aren't just any ordinary puppies you're watching—these Labrador Retriever pups will grow up and be hard at work at Walter Reed National Military Medical Center, the National Intrepid Center of Excellence, and other facilities to help recovering service members heal. In turn, the injured veterans get the awesome task of petting the puppies to help socialize them.



The puppies were bred by the Warrior Canine Connection, a non-profit service dog organization dedicated to using therapy dogs to help heal wounded warriors. When these puppies get a little older, they are then paired with a puppy raiser to be properly socialized -- see the life of a service dog in training here. You can also see heart-warming moments between some of the participating veterans and dogs here.


Labrador Retrievers are great service dogs, known for their intelligence and wonderful temperament. Find out more about America's Most popular breed here. 

If you're looking for a puppy, check out the AKC Marketplace for Labrador Retriever puppies.