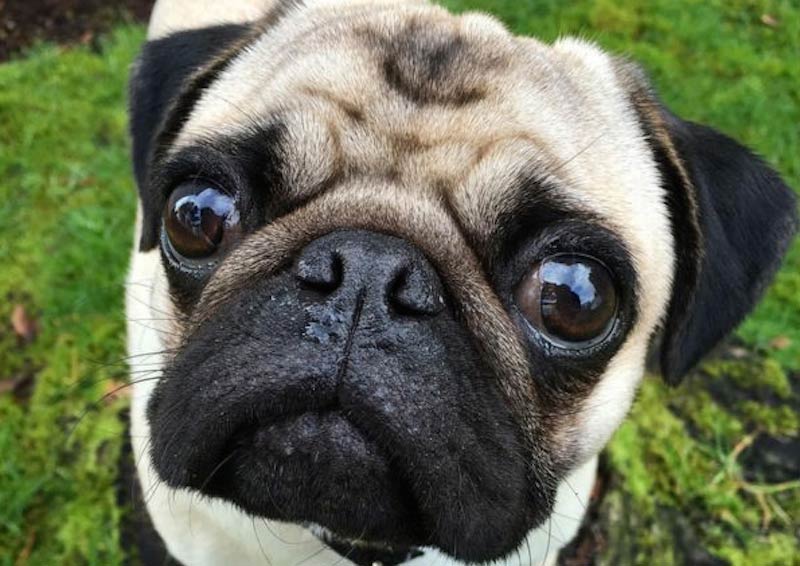 Wouldn't you want to be a Pug? They are adorable, lovable, and huggable. They're known for being even-tempered and they love people, so they make great pets even though they can be mischievous at times. Here are a few Pugs who are so adorable that you'll definitely want to hug them.
1. This Pug who can't handle how amazing that belly scratch is.
2. This Pug who really just wants to take a nap.
3. This Pug who doesn't want to leave the couch.
4. And this Pug who just wants you to play with him.
5. This Pug who has a few important phone calls to make.
6. This Pug who is just enjoying the moment.
7. This Pug who looks so peaceful sleeping -- and not causing trouble.
8. This Pug who is dreaming of ice cream.
9. This Pug who is ready for bedtime.
10. This Pug who wants you to pamper him with a belly rub.
11. Or take him on a hike. But don't expect him to walk.
12. This Pug who looks dapper in a bow tie.
13. This Pug who wants you to remember that he will always be cuter than you.
14. This Pug who knows his big, goofy eyes will always steal your heart.