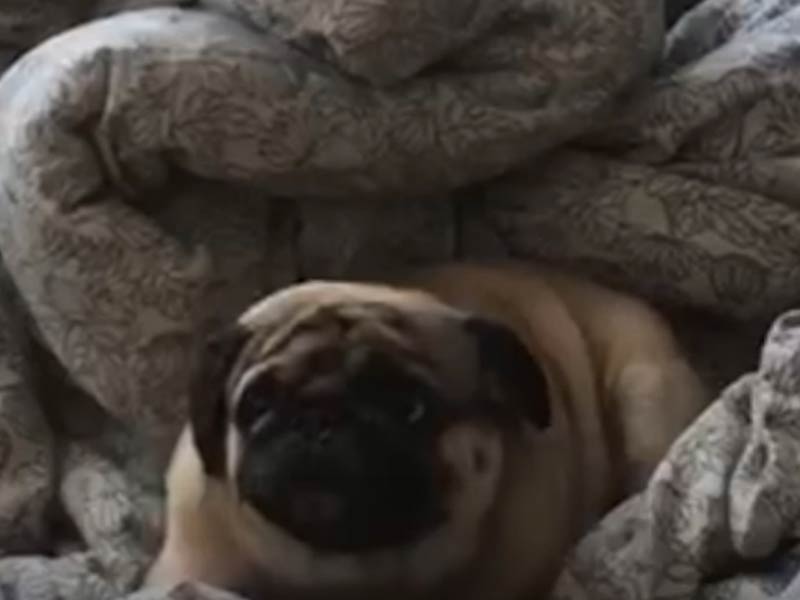 We'll be honest here. We are insanely jealous of these Pugs. They are absolutely living the good life (And might even be a little spoiled).
This first Pug is receiving the massage of a lifetime. Watch as his owner rubs his face and ears and listen closely for the little noises he makes.


Doesn't that massage look magical? This guy is definitely living the Pug life.
Our next Pug, named Mochi, is definitely spoiled. He loves sleeping with his owner's duvet, so every morning she carries him, all wrapped up, to the couch where he spends most of his day.


Talk about being treated like a King! And Mochi loves it. Once he's put down on the couch, he gets up, resettles himself, and then he's good to go.
Don't want your dog sleeping with your duvet, but want something he'll love just as much? The AKC Shop is the place to check out. We have cave beds, memory foam beds, orthopedic beds, and more!
Why do dogs sleep so much anyway? Find out here.