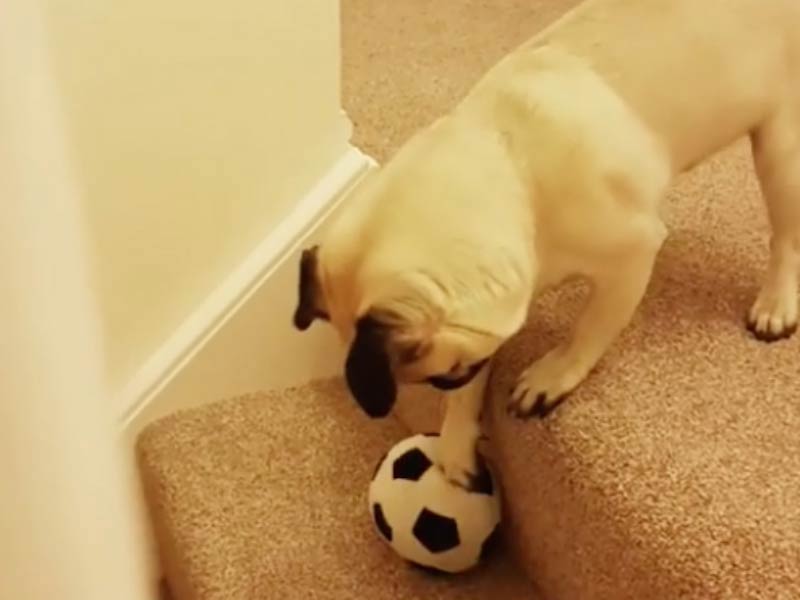 Being a dog usually isn't hard work, but it is difficult when you're trying to pick something up and you don't have thumbs to help you out! This Pug named Walter is trying to pick up his soccer ball from the stairs and he just can't seem to make it work.



Luckily, he has his owner to help him out! He throws the ball, and away Walter goes after it. Does your dog fetch like Walter? If not, find out how to teach him here.
Need more playful Pugs in your life?
Meet Lola. She is a little confused by this sliding glass door.



Wonder how that door tastes... Silly Lola!
Maybe Lola needs a treat, so she can stop tasting the door. Her owner should check out our selection of holiday gift packs, which include treats, on the AKC Shop.
And while she's there, peruse the Pug-specific products as well!