The Pointer was originally developed centuries ago as a hunting dog with an excellent nose and the ability to find and "point" birds and other small game to supply food for the dinner table. One of the oldest breeds in the Sporting Group, the Pointer's natural elegance has made him a favorite of artists, and the breed can be seen depicted in paintings and sculpture going as far back as at least the 1500s.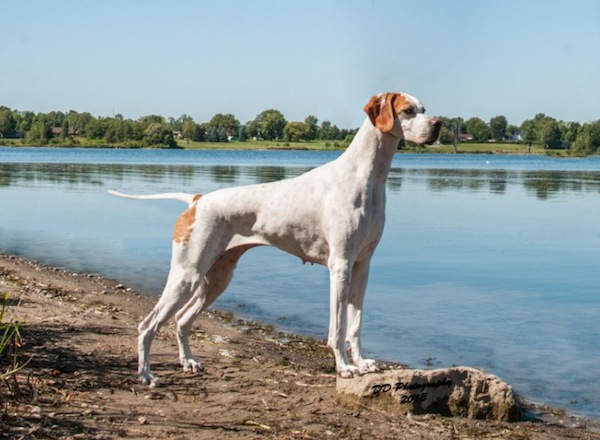 "The immediate expression of compact power and agile grace ..."
The breed's beauty is hard to beat. The breed standard says the ideal Pointer "gives the immediate expression of compact power and agile grace; the head noble, proudly carried; the expression intelligent and alert; the muscular body bespeaking both staying power and dash."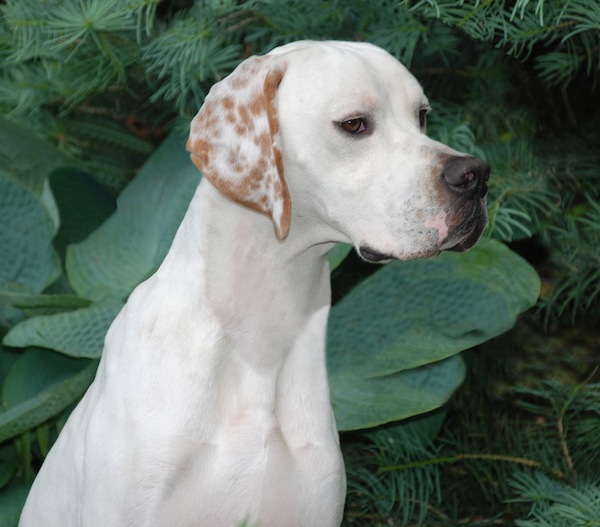 " ... the head noble, proudly carried ..."
So he is beautiful, and incredibly athletic, and an amazing bird-finder—but in addition to those highly valued qualities, the Pointer is a good-natured, devoted, and very versatile companion. The standard says, "in his expression are the loyalty and devotion of a true friend of man." Pointers excel in a wide variety of activities, including agility, rally, obedience, and therapy work, as well as the show ring and hunting field.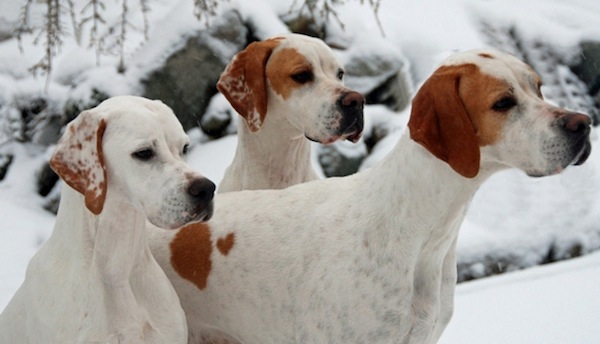 "… the expression intelligent and alert."
Pointer puppies are especially appealing, with their soulful eyes, soft-as-velvet coat, cuddly bodies, and mushy faces. Enjoy this photo gallery of beautiful Pointer puppies, and we think you'll agree they're hard to resist.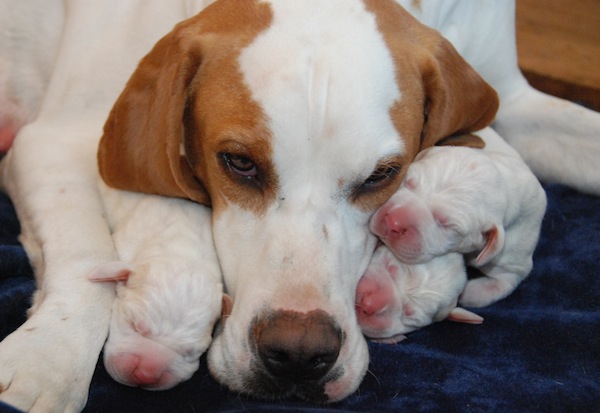 Starting out life with a loving mom.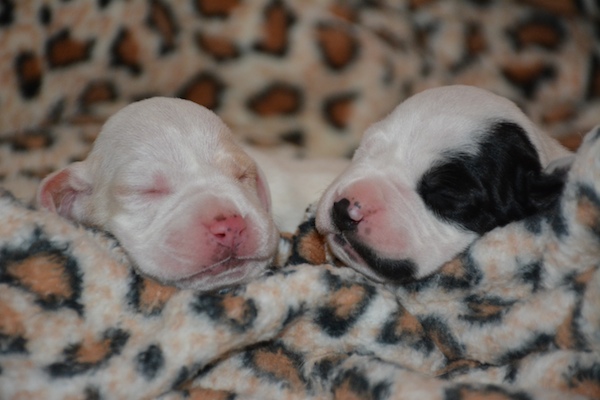 The eyes and ears of newborns are closed and will start to open between one and two weeks.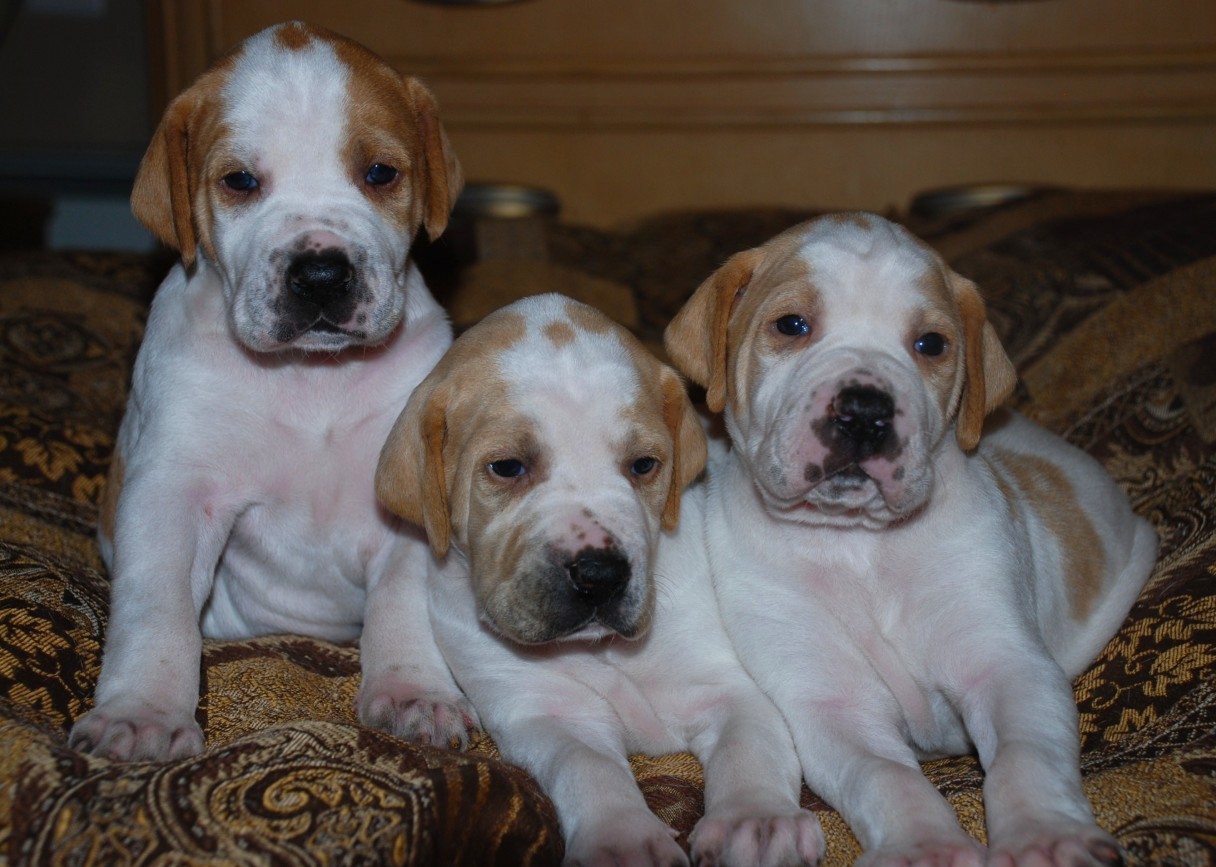 A few weeks later — ready to explore the world.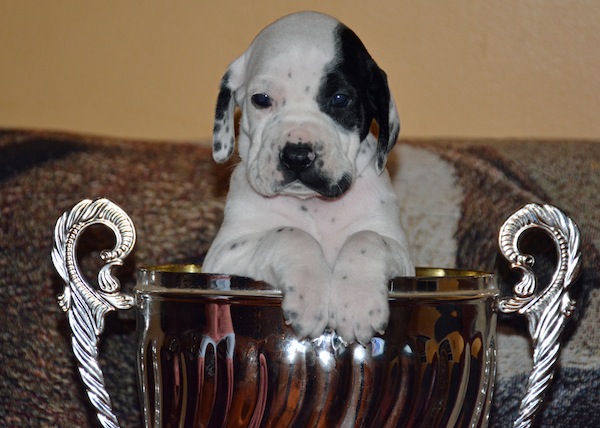 Is there greatness in my future?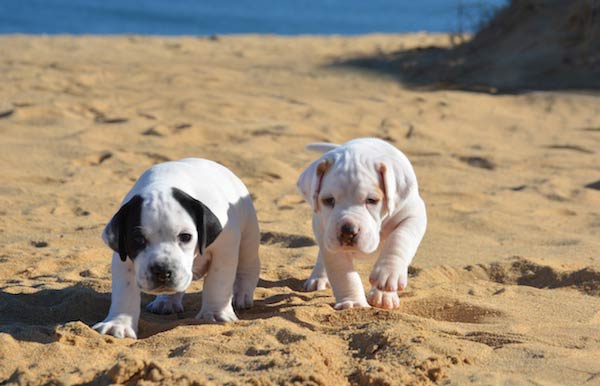 A trip to the beach — wow, this sand is fun!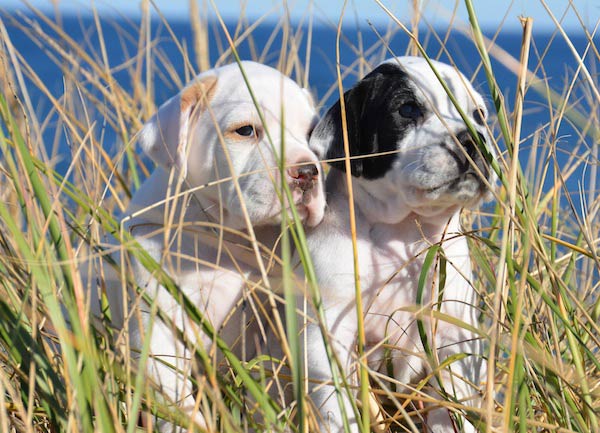 Pretending we're on the hunt ...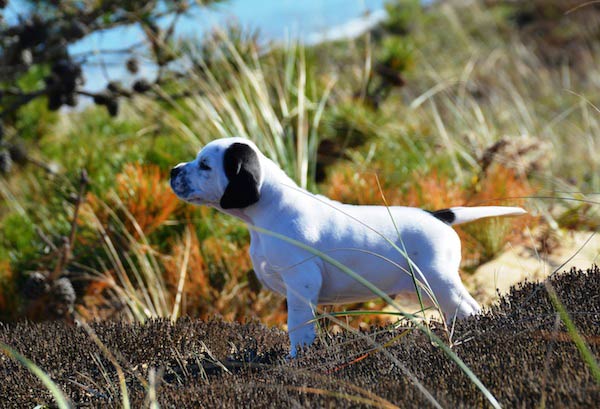 ... and practicing pointing skills.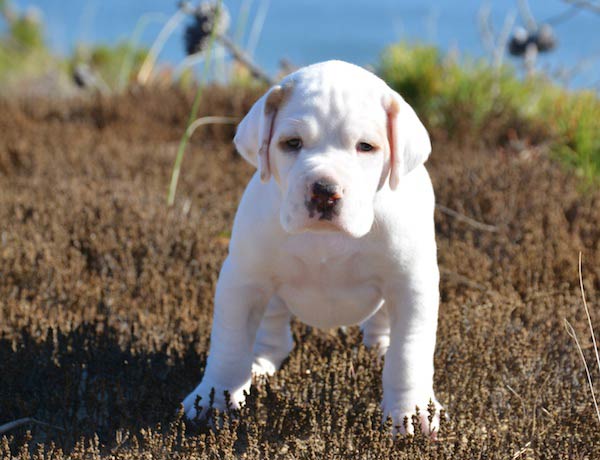 Already showing "compact power."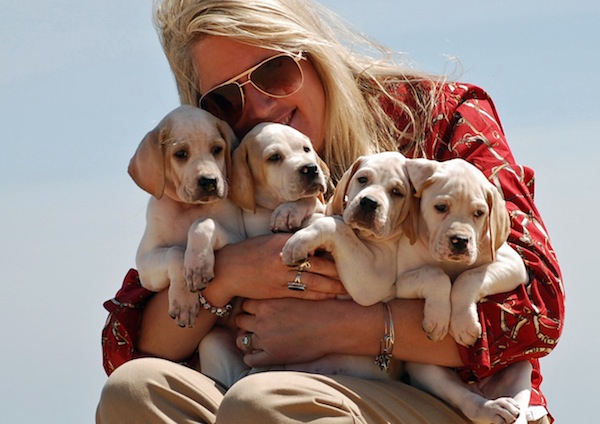 Lovingly raised by a responsible breeder ...

… with hopes for a bright future ahead.
Pointers adore their people and want to please. Although they are exuberant, they tend toward a soft, sensitive temperament and should always be trained with a gentle hand.
If you are thinking a Pointer might be the right breed for you, find out more by checking out the breed pages, and visit the website of the breed's national parent club, the American Pointer Club.
All photos taken and provided by Helyne Medeiros, whose breed column about Pointers appears in the AKC Gazette every January, April, July, and October.