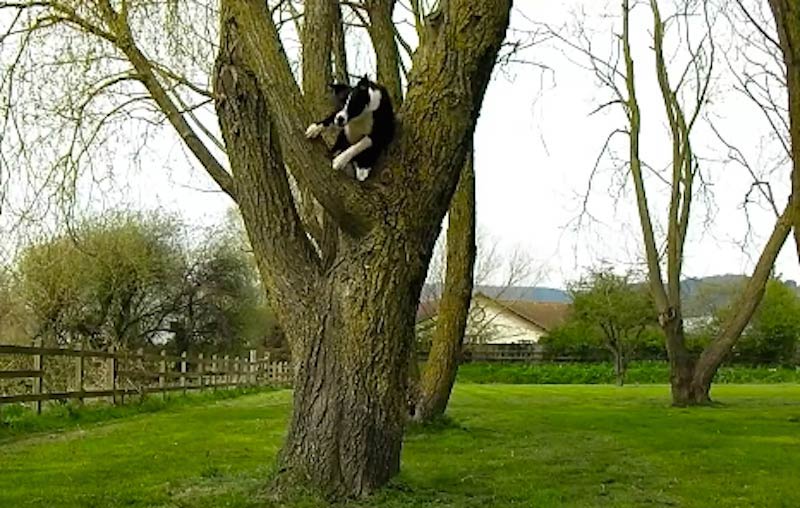 Parkour—surely by now you've seen some version of this internet sensation. For those of you who have not, here's an excerpt from Wikipedia: "Practitioners aim to get from one point to another in a complex environment, without assistive equipment and in the fastest and most efficient way possible." 



AKA humans in urban environments swinging, jumping, rolling, running, and using objects to launch themselves into the air doing flips and twists, only to land safely on two feet and continue on to their next object. (You really should just look this one up; it's equally entertaining and terrifying.)

Now to the good stuff: As much as it's cool to see humans parkouring (not entirely sure that's proper lingo), seeing a dog do it is AWESOME. In the video below, you'll meet Neo the Parkour Border Collie Dog leaping and bounding from object to object.

 Extra bonus? Neo has a new video coming out this year, and it's safe to say we can't wait.

Border Collies are incredibly smart, athletic dogs that loves to be outdoors. Learn more about the breed here.
If you're looking for a puppy, check out the AKC Marketplace for Border Collie puppies.

Collies aren't the only dogs who can impress. This French Bulldog's only 12 weeks old, and he's already got some tricks up his sleeve! His future looks pretty promising, and who knows? Maybe Parkour will be a part of it.