"Lassie Come Home," "Lady and the Tramp," "Marley & Me": Some dog movies are cinematic comfort food, the old standbys we return to again and again when we want that warm-all-over feeling. There are times, though, when we're feeling a bit more adventurous. The next time a dish of Mom's mac 'n' cheese and yet another viewing of "Air Bud" just won't do, consider one of these oft-overlooked gems.
Quill: The Life of a Guide Dog (2004)
"Quill" grossed a paltry $15,674 in its U.S. theatrical release, so there's an excellent chance you've never seen this beautifully made Japanese film that follows a Labrador Retriever guide dog from birth to death.
A spare, understated haiku of a movie, "Quill" avoids dog-movie clichés and evokes genuine sentiment rather than sentimentality. The photography and direction are so good that you might forget you're reading subtitles. In fact, the expert visual storytelling often renders the dialogue superfluous. Aside from its artistic merit, "Quill" provides a fascinating, near-documentary account of how service dogs for the blind are selected, raised, trained, and placed.
One Critic's Opinion: "The opening shot of 'Quill' illustrates just how willing director Yoichi Sai is to exploit his film's protagonist: it's an irresistible close-up of a sleeping Labrador retriever puppy. Therein lies the essence of this simple, bluntly effective movie. Its principal selling point—the supreme watchability of dogs, especially working dogs—is undeniably powerful." —Andy Webster, New York Times
Outtakes: Four different Labs played Quill at various stages of his life … The film's advertising tagline was, "On life's journey, true friends come when they are called."
A Boy and His Dog (1975)
From "Planet of the Apes" and "Mad Max" to "I Am Legend" and "The Living Dead," audiences just love "post-apocalyptic" tales. Among the weirdest is "A Boy and His Dog," based on a novella by Harlan Ellison.
A young man (a hunky pre-"Miami Vice" Don Johnson) and his dog roam a barren post-nuclear landscape. The dog, by far the smarter of the two, communicates with his nominal master by telepathy. But that's not the weird part. Things get truly bizarre—and kind of kinky—when the boy and his dog discover a community of survivors living underground. Black comedy abounds before this creepy shaggy-dog story ends with a brutally ironic punch line.
Certainly not for the kiddies, "A Boy and His Dog" is a true cult movie: Too perverse for plain-vanilla tastes, it has a following among movie buffs who like their comedy dark and biting.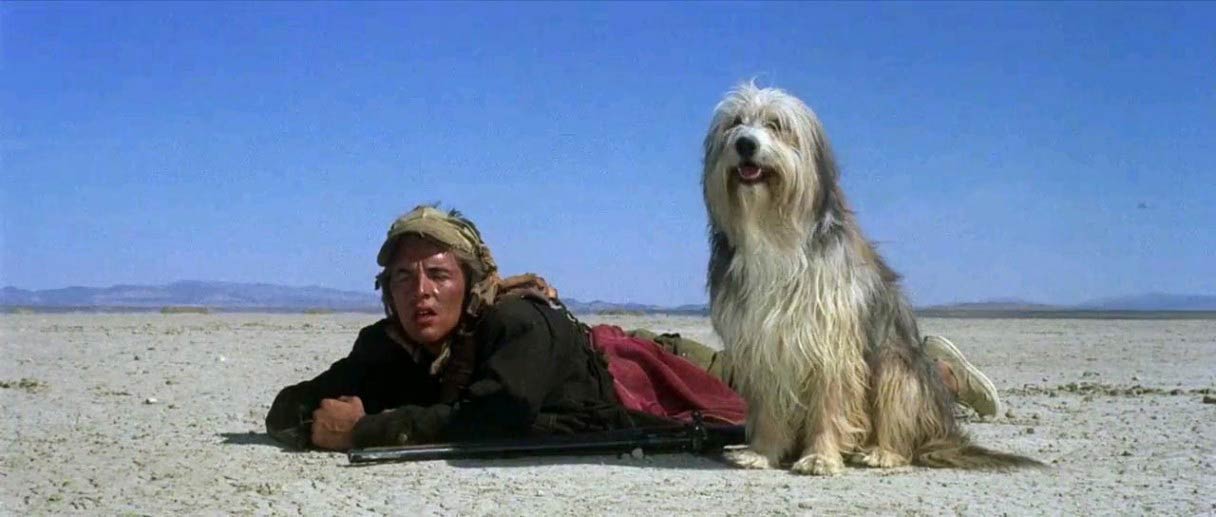 One Critic's Opinion: "The story seemed almost to defy filming, but it's been successfully visualized. The movie doesn't look or sound like most sci-fi tours of alternative futures. It's got a unique ... well, I was about to say charm, but the movie's last scene doesn't quite let me get away with that."—Roger Ebert
Outtakes: The dog is played by Tiger, best known as the family pet on "The Brady Bunch" … The influence of "A Boy and His Dog" on later post-apocalypse movies is unmistakable—in "The Book of Eli," Denzel Washington's 2010 entry in the genre, a "Boy and His Dog" poster hangs on the wall in one scene as a way of paying homage.
Hachi: A Dog's Tale (2009)
A great true story of canine devotion concerns an Akita of the 1920s named Hachiko, who waited at Japan's Shibuya train station every day for his master, university professor Hidesaburo Ueno, to come home from work. And then, one day …
In "Hachi: A Dog's Tale" the story is shifted to modern-day Rhode Island, and Ueno is renamed Wilson (played by Richard Gere in all his silver-haired, middle-aged splendor). To recount the plot is to run an obstacle course of spoiler alerts beyond the verbal agility of this writer. I'll simply suggest that if you're a dog lover about to watch this movie, the pocket pack of Kleenex will be inadequate—run out and buy the family-size box. Exquisitely staged and shot, often from a dog's-eye view, by director Lasse Hallström; co-starring Jason Alexander and Joan Allen.
One Critic's Opinion: "Sensitively directed and rarely over-sentimental, this touching parable will likely ravish the emotions of dog lovers. … As a dog owner, I must confess to having had a large lump in the throat throughout. So call me soppy." —Derek Adams, Time Out
Outtakes: The bronze statue of the real-life Hachiko that today stands outside the Shibuya station is seen during the closing credits … "Hachi" did well at the box office internationally, but curiously Sony Pictures never gave it a theatrical release in the United States.
Good-Bye, My Lady (1956)
Set deep in Mississippi swamp country, the outline of "Good-Bye, My Lady" is a fairly basic boy-meets-dog story: Boy finds dog, boy loves dog, boy faces the moral quandary of whether to keep dog or return her to the rightful owner. The movie's idiosyncratic charm lies in the particulars—not the least of which is that the dog is a Basenji, making this the only Hollywood classic to star one of these barkless African hounds.
"Good-Bye, My Lady" brought together an eclectic gathering of talent: It was produced by none other than John Wayne, the director was legendary filmmaker William Wellman, and the cast included Brandon ("Shane, come back!") De Wilde as the boy, three-time Oscar winner Walter Brennan in one of his trademark toothless-old-codger roles, Phil Harris (known to millions of kids and former kids as the voice of Baloo the Bear in "The Jungle Book"), and a young Sidney Poitier. But it's Lady—an endearingly expressive Basenji—who steals the movie.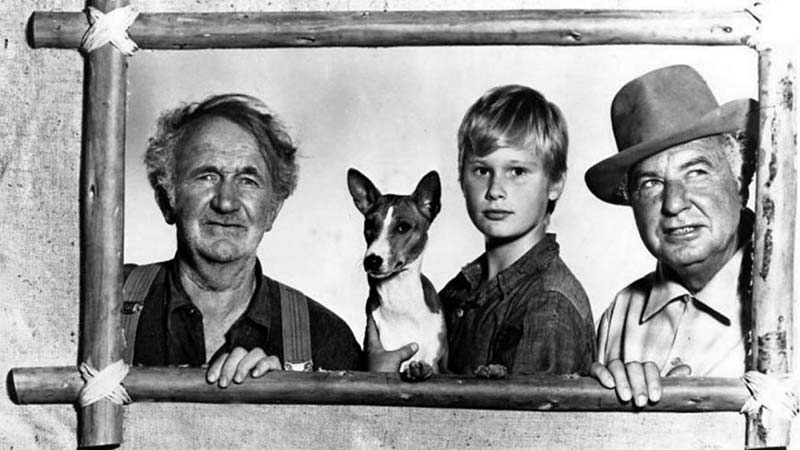 One Critic's Opinion: "A really good Sunday afternoon flick and a must for Walter Brennan fans." —Some guy on the Internet who nobody ever heard of but pretty much nails it
Outtakes: Lady bonded so closely with Brandon De Wilde during the making of the film that the young actor was allowed to keep her … William Wellman couldn't understand why "Good-Bye, My Lady" flopped at the box office. "It was one of the best I ever made," he wrote, "but it was a financial fiasco. I don't know why. The story was beautiful, the performances were superb. How could you miss? But I did."
We all have our favorite canine movie stars. Check out "30 of the Best Dog and Puppy Names from Movies" to see if yours made our list.
What's the best way to sneak a dog into a restaurant? Charlie Chaplin shows you how in "A Dog's Life: Chaplin's Mutt Was Funny for Her Feed."