In Buddies: Heartwarming Photos of GIs and Their Dogs in World War II, author L. Douglas Keeney explores the importance of military K-9s who were not trained as sentries, sniffers, or protection dogs. The dogs in this book were pals or mascots and their jobs were just as important as those of other war dogs. They lifted spirits.
"During World War II, no one was more in tune to the truth and dogs than a soldier in a foxhole or a sailor on a ship or a marine or an airman with the enemy just over the horizon. GIs adopted dogs at every turn ... and the photographs of their friendships worked their way back home," Keeney writes.
It didn't take long for the military's public relations staff to see the value of this. Keeney says the first press release about a canine mascot was three pages long and told the story of a Boxer, Max, who had just completed the requisite parachute jumps to become a paratrooper. Keene found this press release and photo in an archive and wondered if there were more "buddy photography" produced during the war.
Two years and more than two and half million photos later, Keeney had this remarkable collection. One thing he observed: "[W]hether standing on a jeep or wearing a pair of sunglasses, the buddies were hams—actors enjoying every minute of their time in front of the camera. Pardon the pun, but dogs were, well, newshound."
Max, mascot of the 505th Parachute Infantry, earned the title of full-fledged parachute trooper by jumping five times.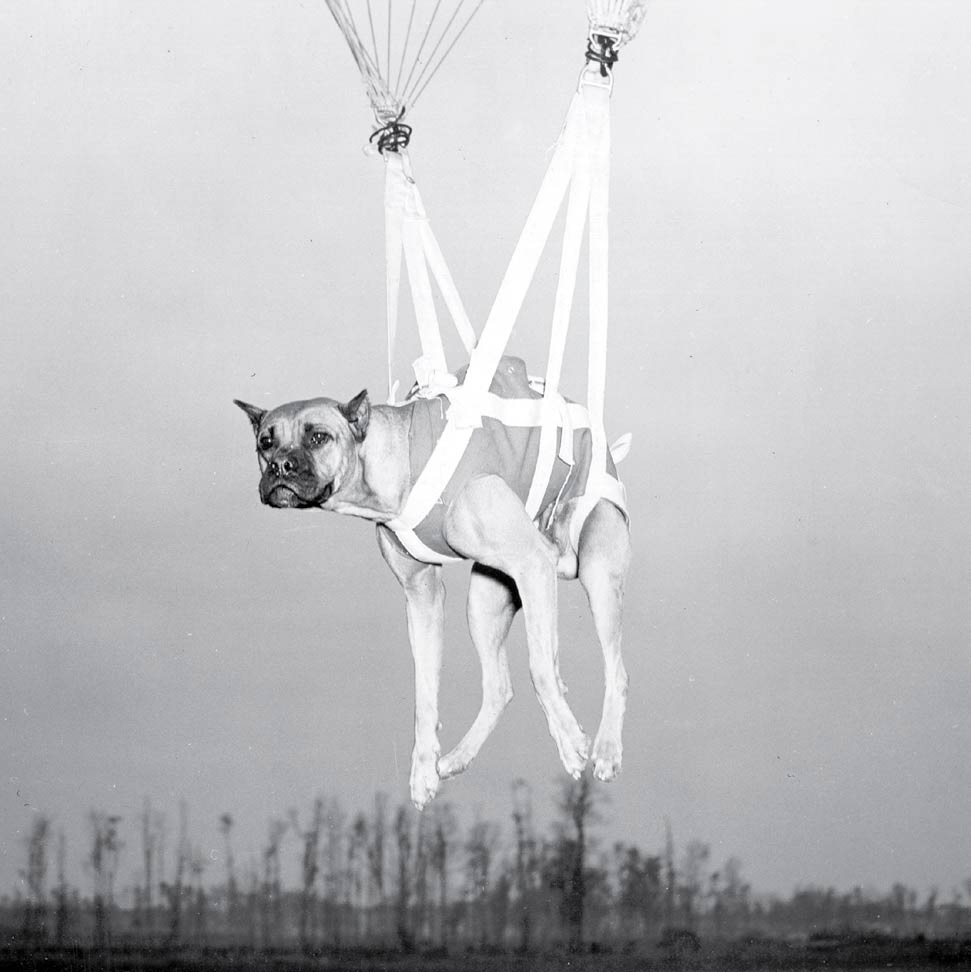 Marines show their gentle side with new puppies.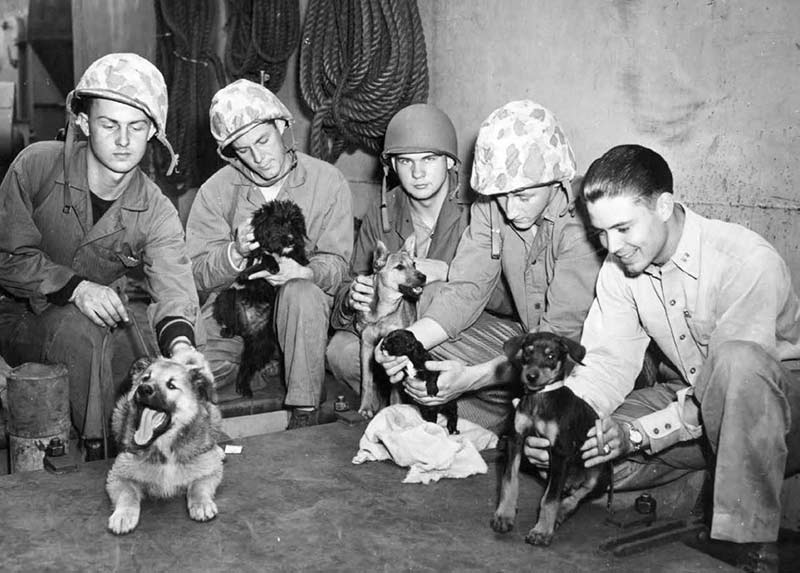 Sparky "did a good job of barking at the Japanese before an injury got him carried back to the ship" during a battle in the Marshall Islands.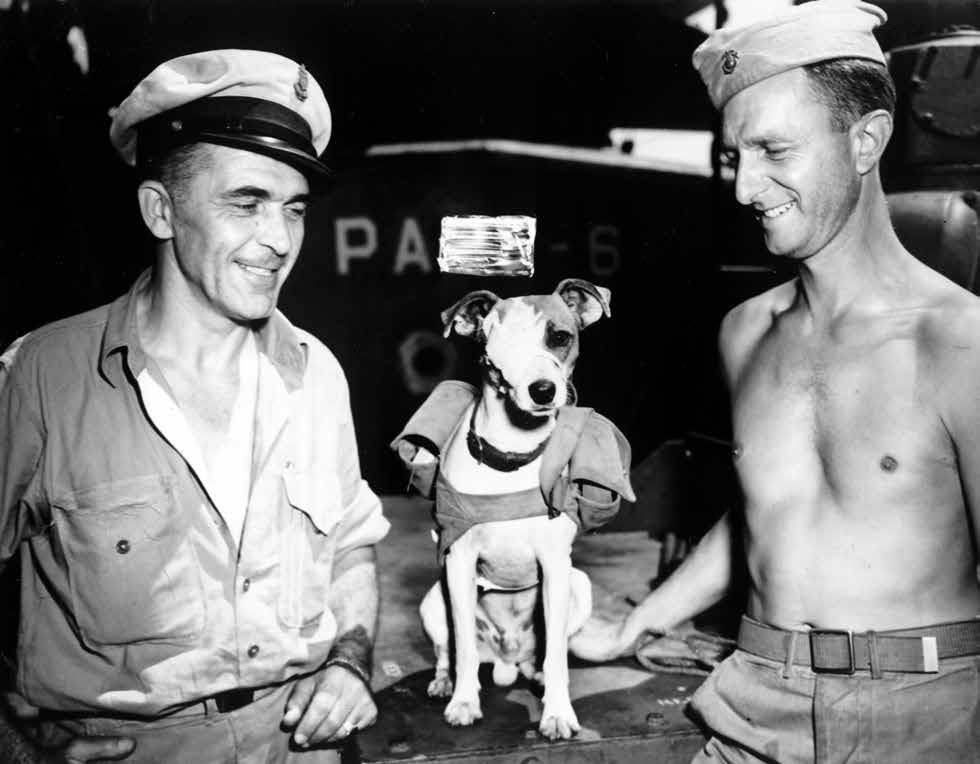 Pete the Pooch was a mooring expert in the port at Le Havre. He would jump into the sea, grab a line, and bring it ashore.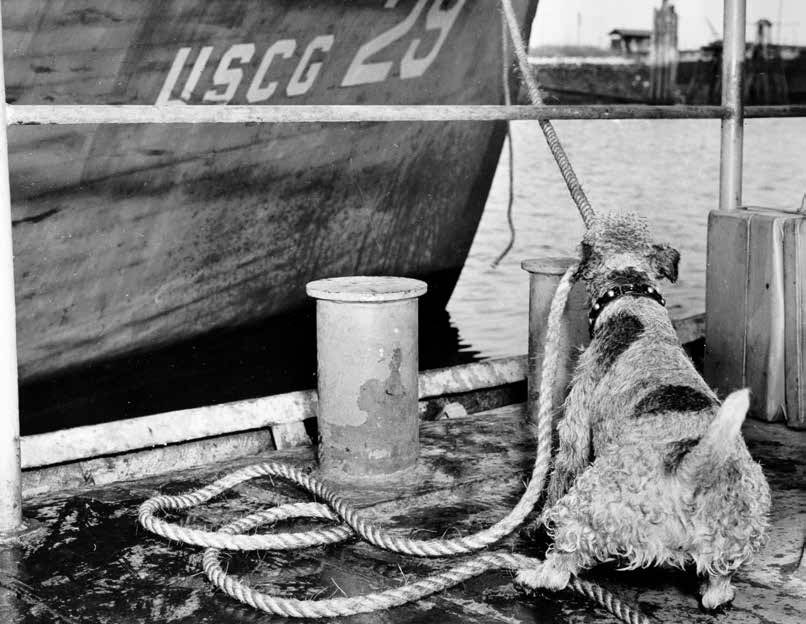 Boots, Bulldog mascot of the military police detail at Randolph Field, Texas.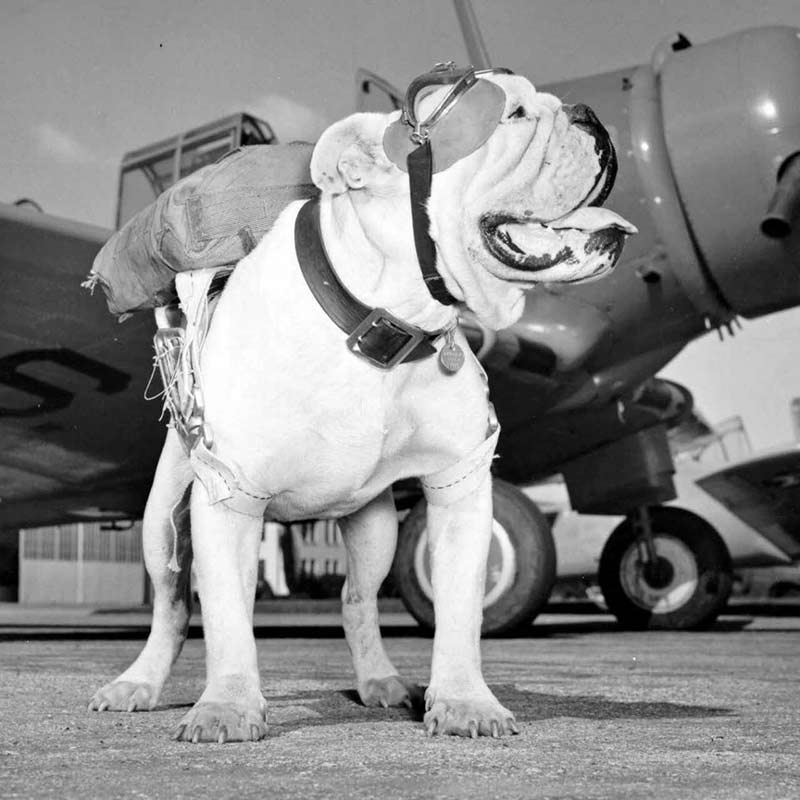 A Marine gets some much needed sleep in the Pacific Islands under the watchful eye of a Doberman Pinscher.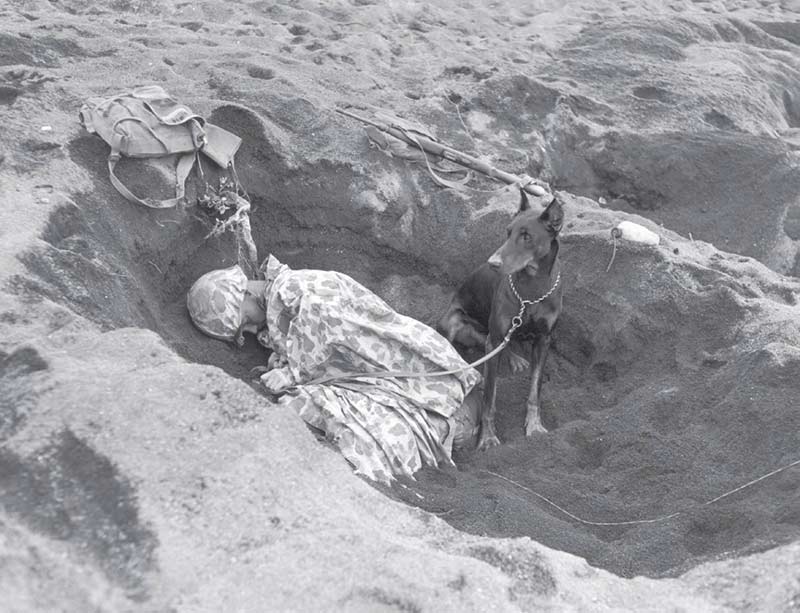 Big Foot, known as the Crooning Canine, raises his voice in song.