Meet Stanley, who is just three short weeks away from graduating from the Warrior Canine Connection program and beginning his life as a mobility service dog for a veteran with disabilities. One of a litter of nine Labrador Retriever puppies, Stanley started learning to sit on command at just three weeks of age.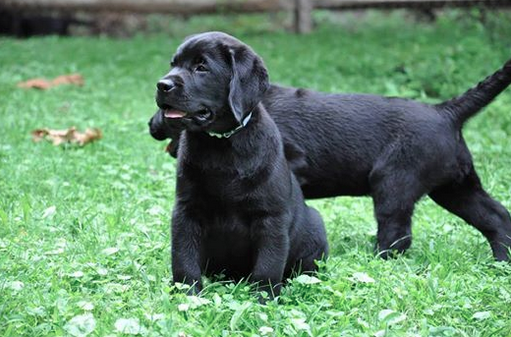 Stanley with one of his siblings from the Honor Litter.
As a puppy, Stanley and his litter mates visited Warriors at Walter Reed National Military Medical Center in Bethesda, Maryland. These visits helped to socialize the puppies while providing the healing power of the human-animal bond to Warriors recovering from visible and invisible wounds of war.
At three months, "Corporal" Stanley went to live with "G," his puppy raiser, who chronicled his daily adventures and training experiences on Facebook. Like most service dogs in training, Stanley went to work with Roger every day, learning how to adapt to new people and situations. In Stanley's case, this meant going to the middle school where his puppy raiser worked and interacting with students and teachers year round.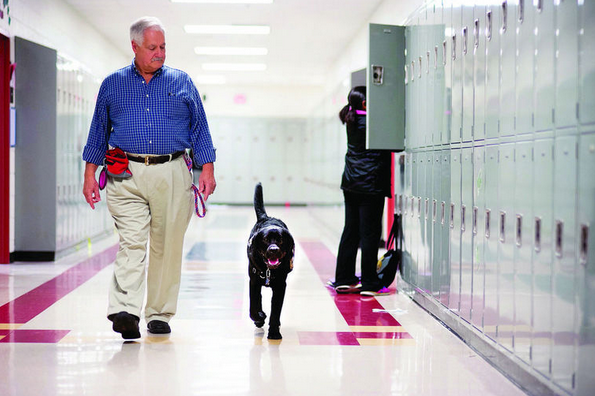 Stanley and his puppy raiser at work. (photo: Rhonda Vanover/The Free-Lance Star)
Stanley's adventures over his first two years included regular training sessions at the Warrior Canine Connection Healing Quarters, along with countless trips to museums, restaurants, community events, and even the annual Army Navy football game. He met hundreds of people and became a fixture in his Virginia community. Everywhere he went, Stanley and his Puppy Raisers taught people about his future work and the important role service dogs are playing in healing the visible and invisible wounds of our nation's heroes.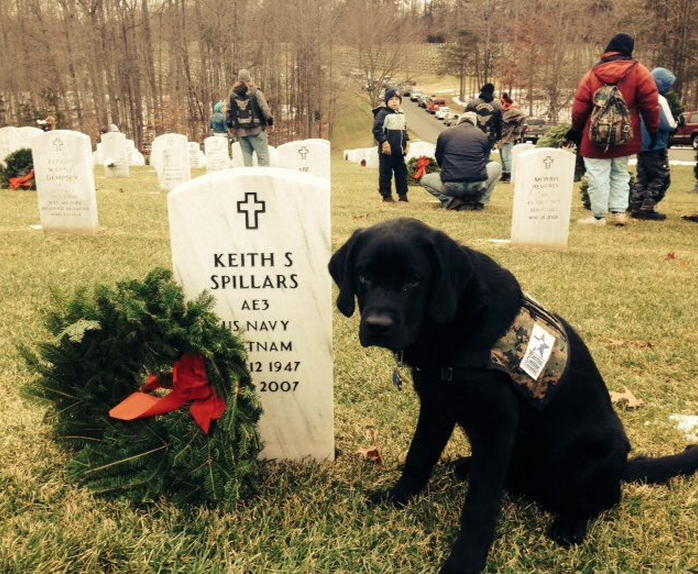 Stanley visited Arlington National Cemetery, where he took part in the annual wreath laying.
When it was time for Stanley to begin advanced training at Warrior Canine Connection in Maryland, his city threw him a party. The local newspaper wrote a story. Everyone said farewell, and there were tears -- but there was also an immense amount of pride. Pride in what the entire community had accomplished in helping to prepare Stanley for his life of service to the veteran who will become his partner in the weeks ahead.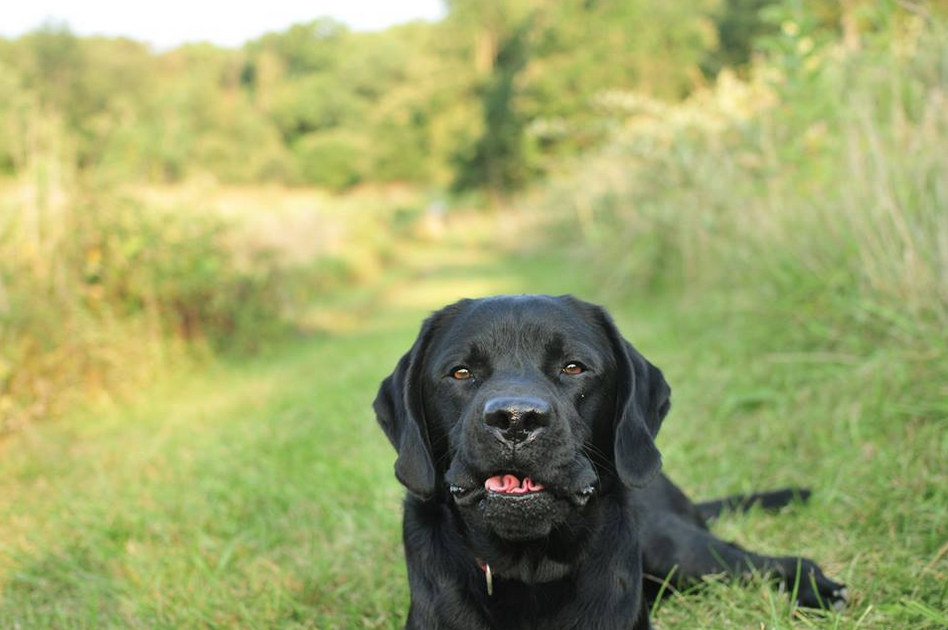 Stanley shows his slightly silly side.
Read more about Warrior Canine Connection's service dogs:
Watch The Live Puppy Cam at Warrior Canine Connection
Ten Moving Service Dog Moments