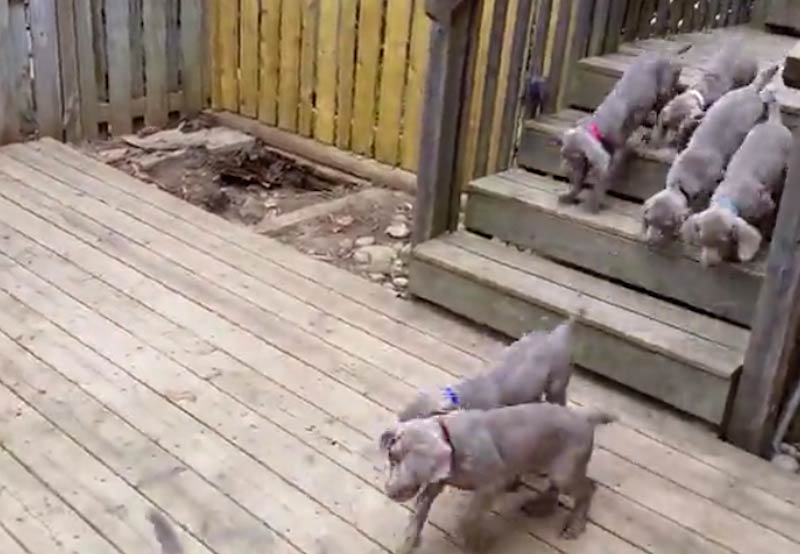 One thing that we dog lovers do not take for granted: a potty-trained puppy. This entire litter of 8-week-old Weimaraner puppies take it one step further by peeing together, and on command.
See the puppy pack doing their business in unison below.

To see another amazing and adorable puppy bathroom break, check out these
labs
in the video below.
Training a puppy is big task that takes time, commitment, and of course the right tools. If you're training a puppy and need a few tips, we've created a
puppy potty training timeline
to help you out.
Labs are gentle, friendly, and hard-working companions. Learn more about the breed here. If you think this breed is right for you, check out the AKC Marketplace for Lab puppies.
Related:
These Puppies Learning To Howl Will Melt Your Heart