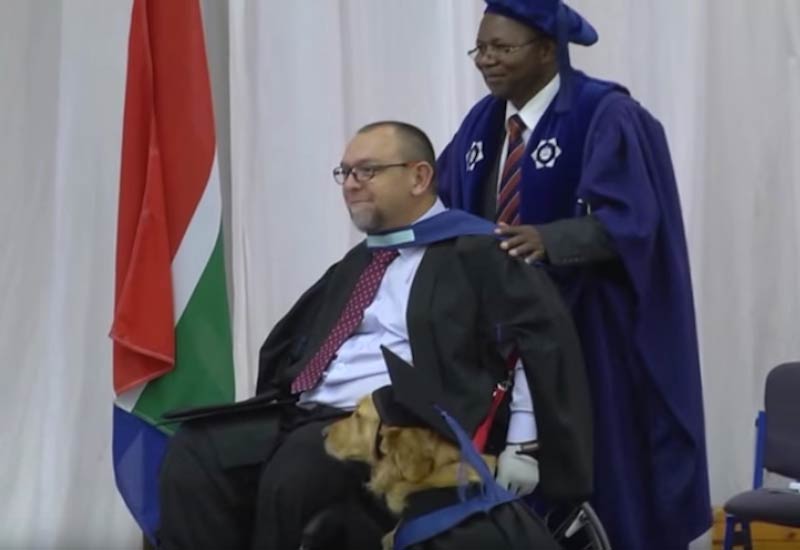 Graduation from college can arguably be one of the biggest, most proud moments in your life.
For one man, paraplegic Heinrich Williams, it was made even better when his service dog, Viking the Golden Retriever, was alongside him to receive the honor and Diploma on stage.
Witness the beautiful moment below.

These canines are so much more than friendly companions--they become like family. In the heart-warming video below, watch a veteran read a letter he wrote to the one that saved his life. Read the full article here.