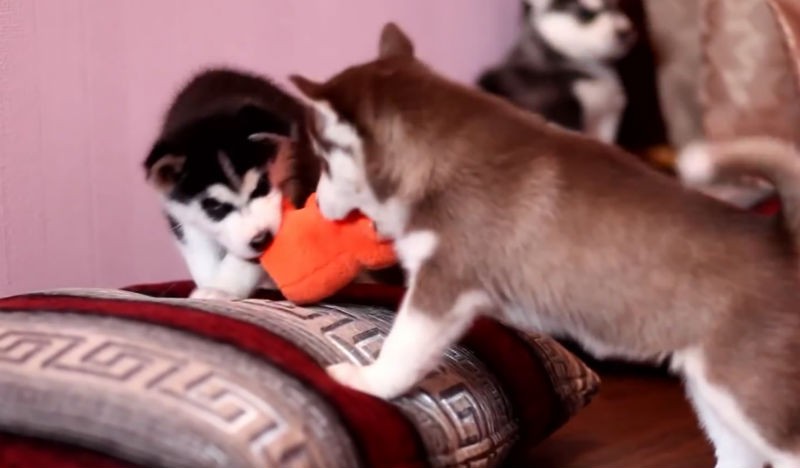 What's better than one Husky puppy? FOUR Husky puppies! It's playtime in the husky puppy household and there is no such thing as getting too rowdy. They play with squeaky toys, with the furniture, and each other.
When things seem to reach their peak, their mom intervenes and takes the toy away, ending the small quarrel. Problem solved. Watch this adorable playtime below.



Huskies love to play and make new friends, especially as puppies. If you're looking for a puppy, check out the AKC Marketplace for Siberian Husky puppies. Or, you can learn more about the Siberian Husky here.