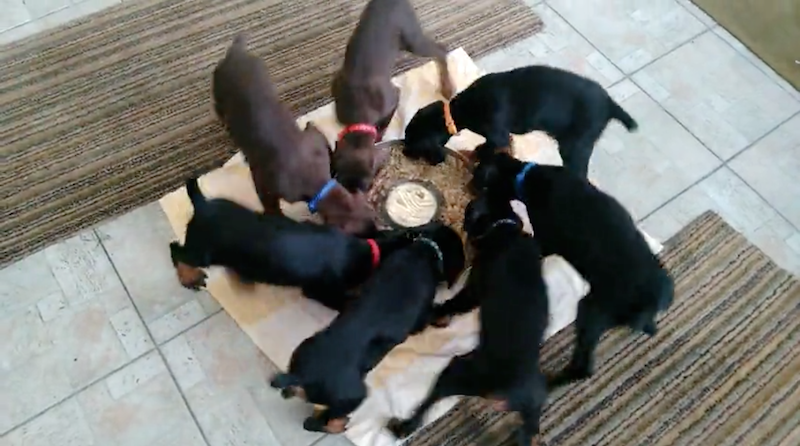 Most people would agree that, when they're not sleeping, dogs seem to spend a lot of time waiting for their next meal. And no one demonstrates that better than these Doberman puppies!
The little guys sprint over to their food the moment their place is set, and they really seem to have their dinner routine down pat. You could say they've creatively combined meal and play! Check out their functional ritual below.


Dobermans are extremely loyal, and they're great to have around. Learn more about the breed here.
If you're looking for a new puppy, check out the AKC Marketplace for Doberman Pinscher puppies.