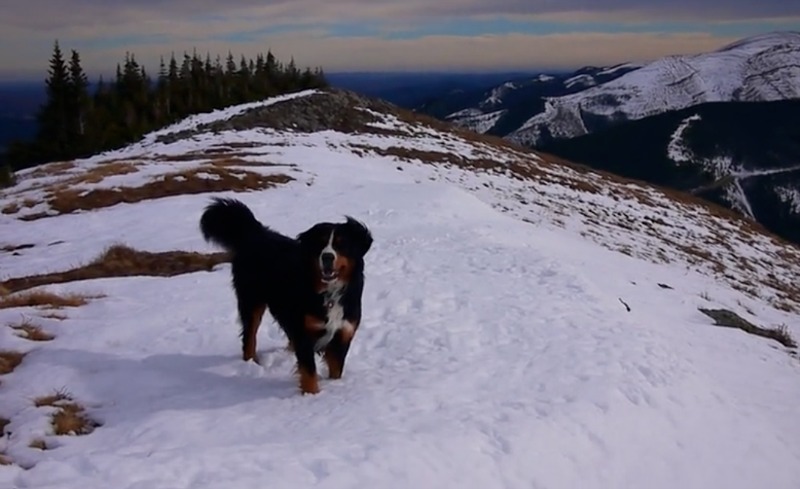 Some things never get old: a cold glass of lemonade on a hot day, going back to sleep after hitting the snooze button, and sometimes a beautiful mountain view…even if you're a Bernese Mountain Dog! Despite what he's bred for, this dog never ceases to be amazed by nature.
After making it to the top of the mountain, he and his owner stop to take in the overwhelming scene before them. And someone can't hold in his excitement! Watch how he celebrates in the video below.

Bernese Mountain Dogs are good-natured, calm, and strong. Learn more about them here. If you think this breed is right for you, check out the AKC Marketplace for Bernese Mountain Dog puppies.
He's not the only one getting excited--these pups are easily amused. Check out this guy's happy dance when he realizes the park he's in doesn't require leashes!