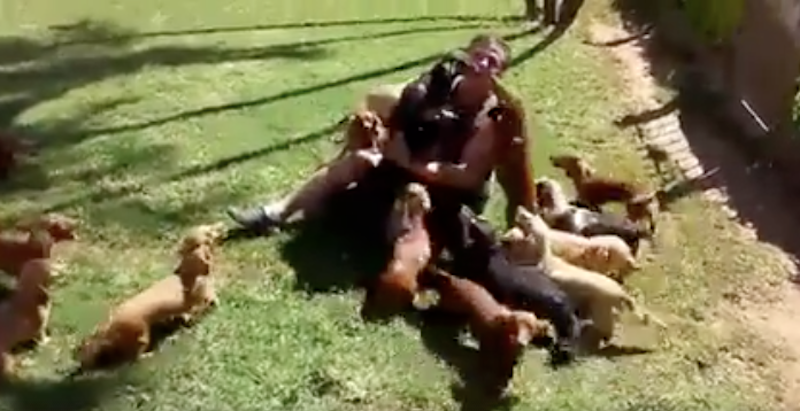 It's a no-brainer that most dogs are happiest when you're giving them attention. And when it takes extra effort to do so, we like to think they're extra appreciative.
With that in mind, this man got down on these Dachshunds' level (way down) to show them some love. And extra appreciative they were; they could hardly contain themselves over their new playmate! Watch how they express their thanks below.


These curious little guys are one of the friendliest breeds. Needless to say, they would love to meet you. Learn more about them here.
And here's one more adorable Dachshund to make your day even better:



If you're looking for a puppy, check out the AKC Marketplace for Dachshund puppies.
Related:
Crusoe the Celebrity Dachshund Gives Readers A Taste Of His Glamorous Life Through New Book
Brave Dachshund Saves Two Children From Bear Attack