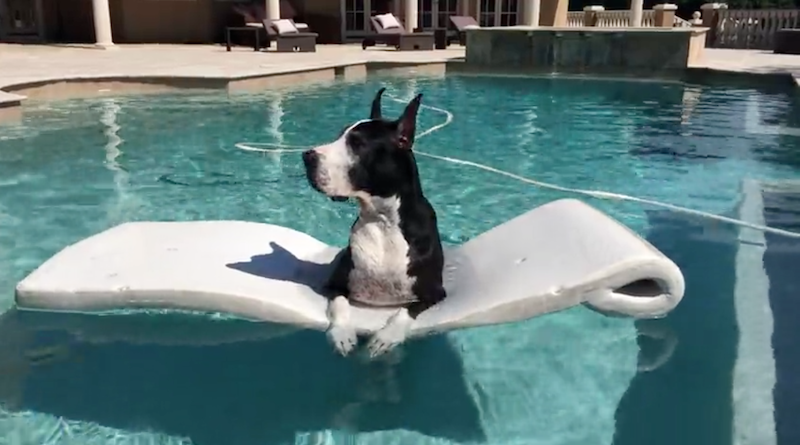 Few things make us ready for summer like a good pool-side hangout, and Katie the Great Dane couldn't agree more.

She gets a head start on seasonal fun in her backyard with a floatie, ready to soak up the sun. You can almost smell the chlorine and sunscreen, and with the beautiful weather and peaceful rippling water, you'll want to jump in and join her! Check out Katie's relaxation time below.


Great Danes are extremely dependable and patient companions. Learn more about the breed here.

The Great Dane is the defintion of relaxation, but this Greyhound is the exact opposite, and it is HILARIOIUS...