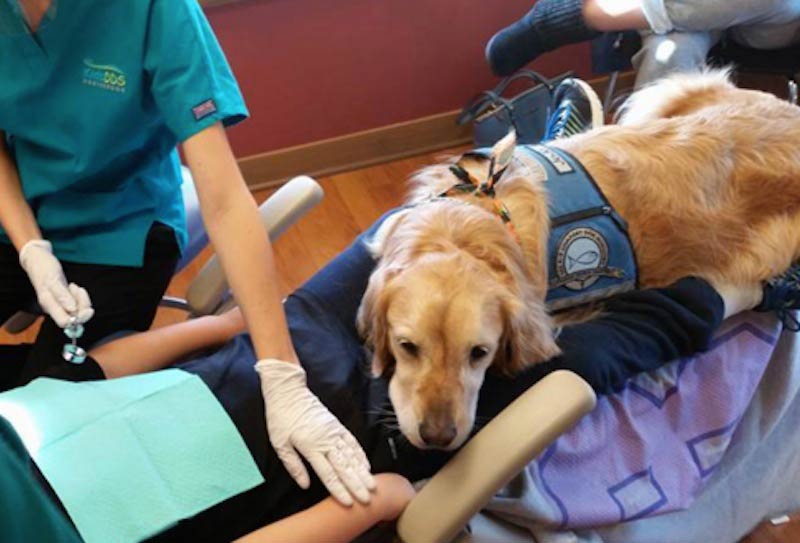 The dentist office is one of the most dreaded offices we visit as a child. (Honestly, we can't think of any office visits that we liked as children, aside from those with lollipops.)
Jojo the comfort dog, a sweet Golden Retriever, has been trained to relieve stress and help comfort people. At the Pediatric Dentistry of Northbrook where she makes rounds, Jojo comforts everyone from children getting their teeth cleaned to nervous parents waiting on their children.

We're just over here wishing we could have this worry-free pup lay across our laps when we go to the dentist. Check out photos of Jojo being her sweet self below.

If you know that the breed is right for your life, you can find Golden Retriever breeders on the AKC Marketplace.
JoJo's not the only one relieving tension! Check out Oscar the therapy Dachshund who's making everyone feel better with his crazy costumes and kisses.