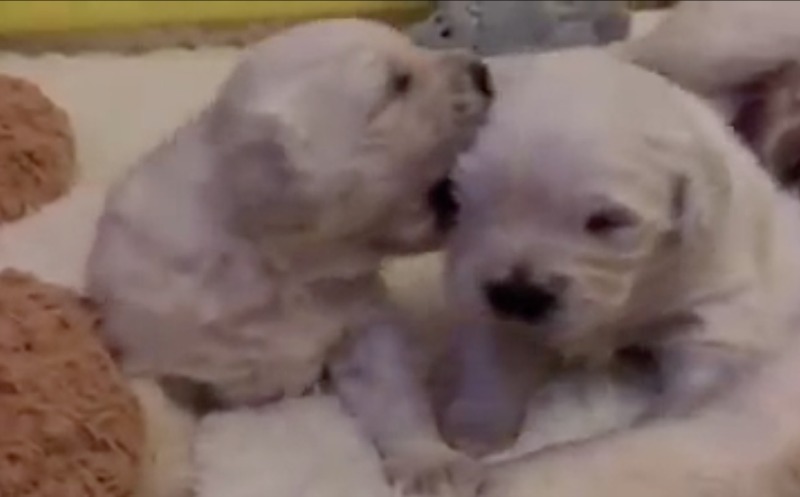 There's nothing like brotherly affection, especially in puppy form. These Golden Retriever siblings are inseparable, and pretty sweet, too. No bickering here! Don't believe it? Watch how they greet each other in the morning when they wake. It's a total love fest, kisses and all.


Golden Retrievers are intelligent, friendly and devoted. You can learn more about them here. Looking for a new friend? Check out the AKC Marketplace for Golden Retriever puppies.
These little guys are the best. To put another smile on your face, watch these Golden pups play!