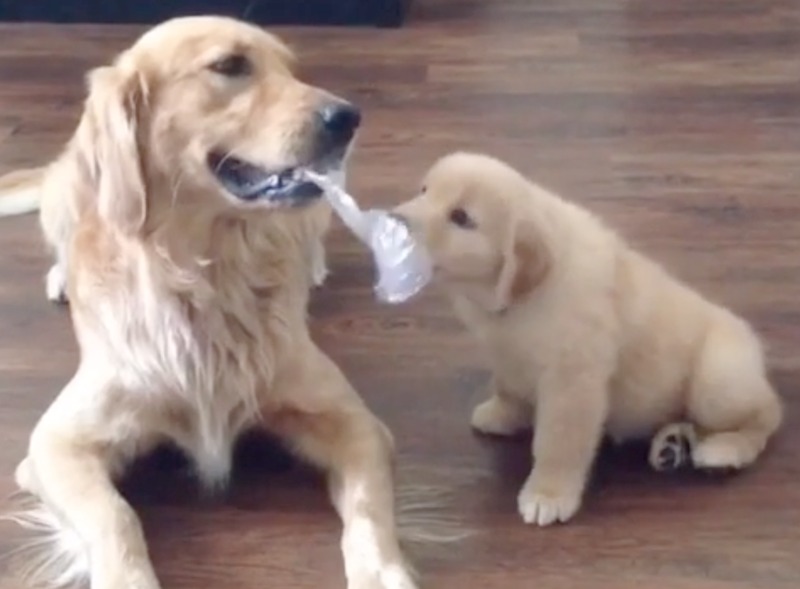 Nothing like a little bit of delayed gratification to make us appreciate the little things! This is exactly the case of one Golden Retriever and this puppy as they play with a plastic bottle.
As is typical of youngsters, the little guy is trying to have a good time, but his companion only wants to tease! Making it difficult for the pup to reach, the Golden moves the bottle any time he comes close. It's all in fun, though, and it'll be extra exciting when he finally steals it away. Watch their friendly competition below.
Goldens are friendly, intelligent, and devoted. Learn more about them here. If you think this breed is right for you, check out the AKC Marketplace for Golden Retriever puppies.
To make your heart happy, here are some more Goldens being BFFS.