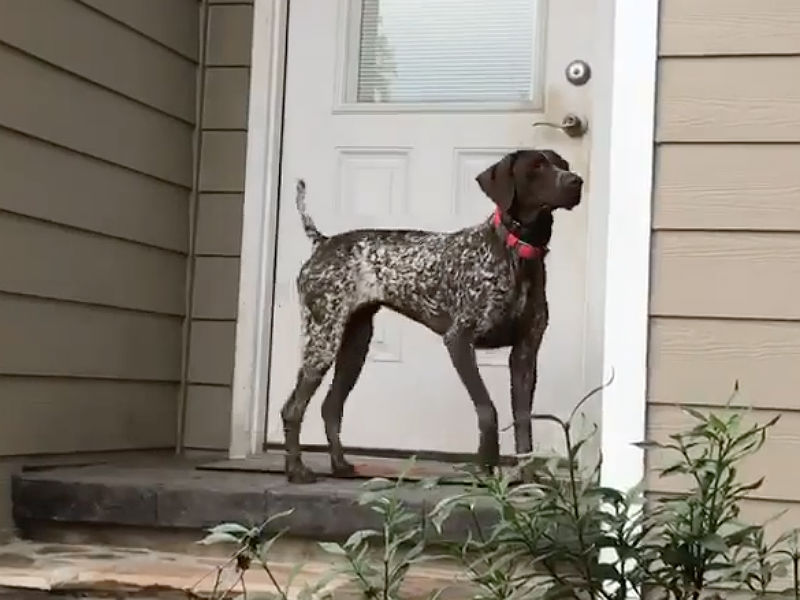 Hands, shmands, this German Shorthaired Pointer doesn't need 'em. She can open the door to her house all by herself.
How does Lilly May do it? Find out in the video below.


That's a pretty neat trick! And it's no surprise as GSP's are known for being friendly, smart, and willing to please.
Interested in teaching your dog some stellar skills? Check out our tips here.
While Lilly is busy opening doors, these German Shorthaired Pointer pups are just testing out their play skills.
Watch them romp around with a foam baseball bat.

How cute! They'll be as big (and as smart) as Lilly in no time!
Need more GSP love in your life? See some more rowdy pups below.


And check out some adorable German Shorthaired Pointer pics here!