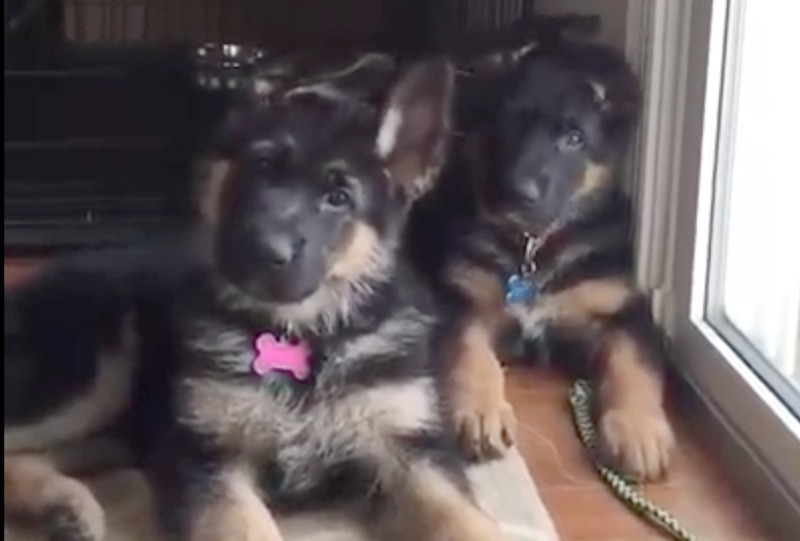 The German Shepherd is one of those breeds that looks cute no matter what it's doing. We're not sure how it's possible, but whether they're playing, sleeping, or even confused, you'll probably feel compelled to say aww.
These GSD puppies are the perfect example. When watching something off-camera that they can't quite place, they put on their thinking caps to get down to the bottom of it. And getting to the bottom of it apparently involves some major head tilting. If only we could look that adorable when we don't know what's going on!
Watch their priceless reactions below.

German Shepherds are smart, confident, and courageous. Learn more about the breed here.
If you're looking for a new puppy, check out the AKC Marketplace for German Shepherd puppies.
GSDs may be cute as puppies, but they grow up to be absolute stunners! Check out this video of Dunder aging a year in 40 seconds.