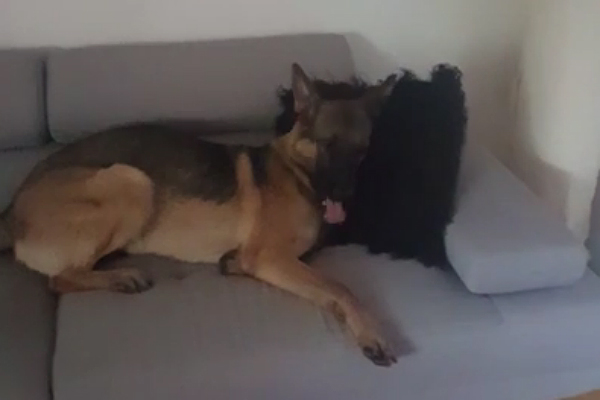 There's nothing better than laying your head on a comfy pillow, especially at the end of a long day. The German Shepherd in this video would probably agree.
Echo isn't shy about expressing his appreciation for the new couch pillows.


So adorable! Just when you think he's had enough, he's back to rubbing his face all over that pillow.
Here's another German Shepherd who is unbelievably comfortable.

We wouldn't pick the ground over the couch, but this guy doesn't seem to mind. He's snoring away!