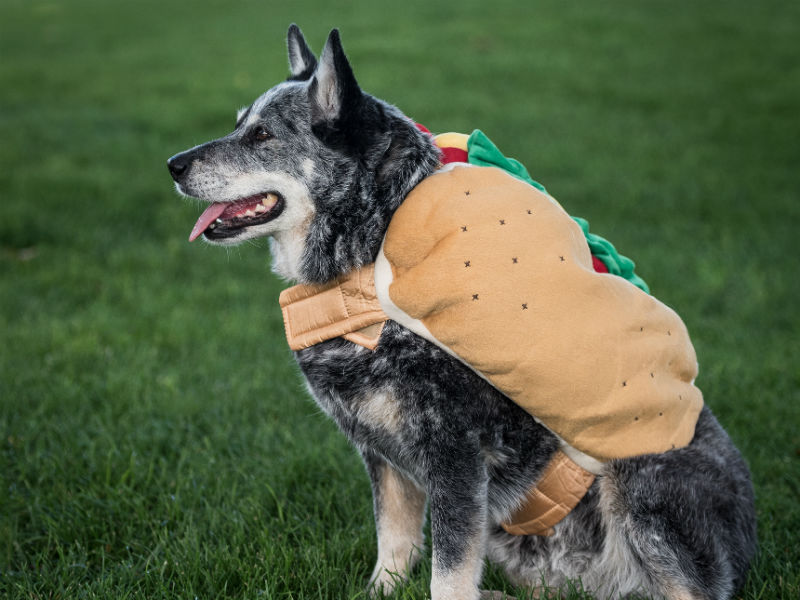 From a Hot Dog to a Hula Dog, and everything in between, we've compiled a list of funny dog costumes for this Halloween season. After all, since Halloween is about dressing up as something you're not, why not dress your dog up as Mr. T?

1- Rasta Dog
Take it easy, mon, this costume is a breeze.

The perfect costume for anyone with a "wiener dog."



3- Bunny
This costume is a dog's version of a "sexy" Halloween costume.



4- Hawaiian
A laid-back, easygoing type of Halloween costume.



5- Boxer
We knew there were muscle tees and poufy shirts, but who knew there was a muscle poufy shirt for dogs?



6- Acme Costume
Be careful, one spark might cause an explosion.



7- Court Jester
The joke is on you, this costume is just simply too cute.



8- Under Dog
This one is a gimme; the reason is in the name of the costume.

Who knew there was an Mr. T costume for dogs? You do now.



10- Hula Dog
The only question is: Can your dog dance the hula, too?

Decided funny isn't the look you're going for this Halloween? How about trendy? Or dog/owner costumes? Check out our complete guide to dog Halloween costumes here.
And remember to stay safe! We've got your safety and activity guide here too.
For more spooktastic inspiration, head over to the AKC Shop and check out our Halloween collection!