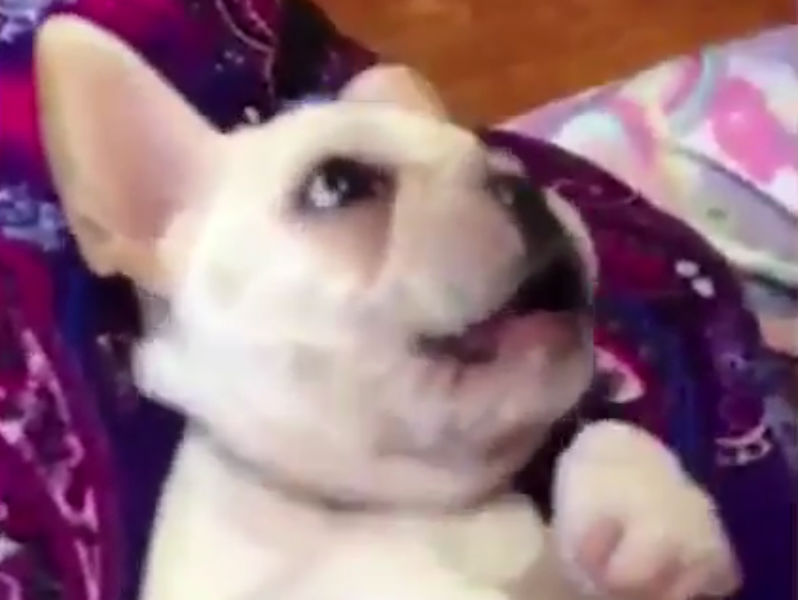 We all remember the song "If you're happy and you know it," from when we were kids. And we've probably all played along with a sibling or cousin and enjoyed every minute of cuteness. But have you taught your dog to clap along?
This French Bulldog has his sister to sing and teach him to clap. The puppy is a natural and certainly looks happy as he claps along. There is a little yawn in the middle though, but he's a puppy, so who can blame him?!

Watch the sweet pup clap below:
The French Bulldog is a breed that is playful, smart and adaptable. Learn more about this breed here. Interested in a French Bulldog puppy? Check out the AKC Marketplace for French Bulldog puppies.