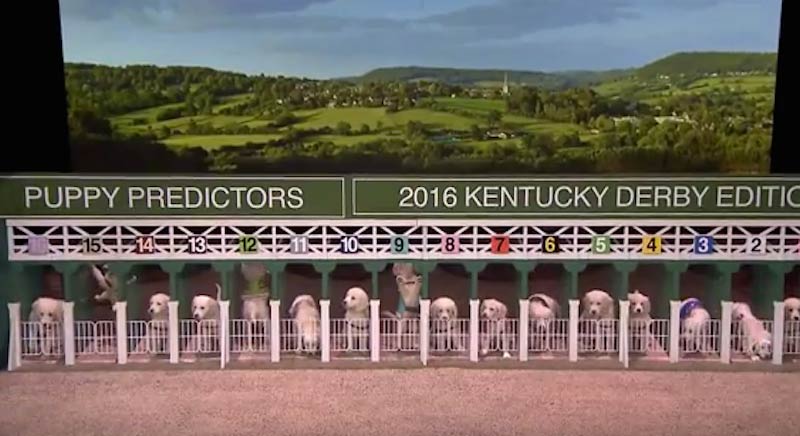 We're nearing the first Saturday in May, and that means it's time again for the Kentucky Derby. This year, to celebrate the 142nd Derby, Jimmy Fallon brought in his pack of adorable Golden Retriever puppies to predict who will be this year's winner.
In Fallon's preliminary predictor race, the first puppy to the feeding trough is the winner. The race to the trough is a quick, but close one. Check out the video to see which puppy crosses the finish line first.


Golden Retrievers are described as intelligent, friendly, and devoted. Learn more about the family-friendly breed here. If you know this breed is right for you, check out the AKC Marketplace for Golden Retriever puppies.