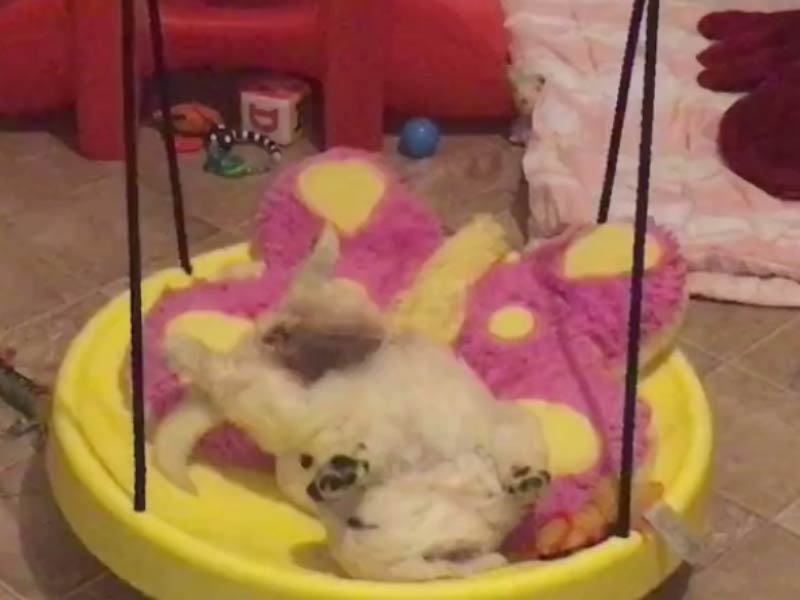 Sometimes it's just really difficult to stay awake. Everyone has those days. And those days are a little more frequent when you're a puppy.
The Golden Retriever puppy in this video has had a difficult day filled with running around, playing, and apparently, rocking on a swing. All of this was so much work that he fell asleep on the swing... and he's down for the count.
Watch him snooze adorably below.


Anyone else think "Rock-a-bye baby" should be playing in the background? This little guy is too precious. Plus, his puppy friend is also snoozing—you can juuuust see him in the upper left hand corner of the frame.
Want some more puppy love to make you smile? Watch these little guys running around with all their pup energy!


Did you love these videos? Are you howling with delight?
Curious as to why we (and the general public) love Golden Retrievers so much? Find out the "science" behind the love of this intelligent, friendly, and devoted breed here.