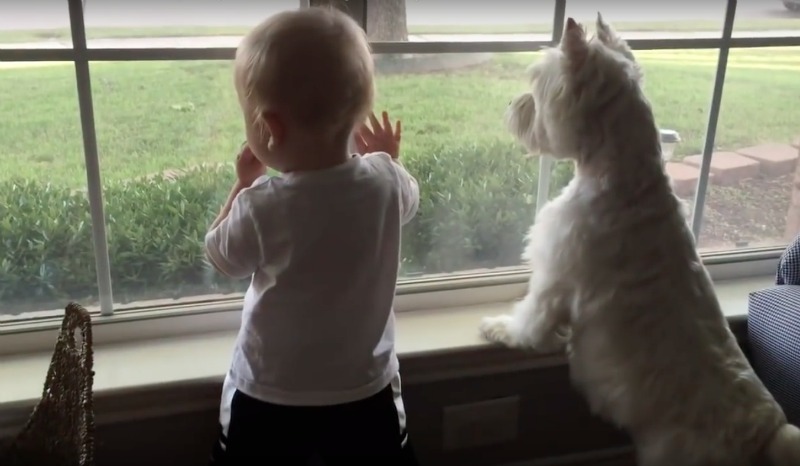 Nothing spices up normal day like wildlife on the front lawn! This West Highland White Terrier and his best friend are enjoying the scene from the comfort of their own home.
When a duck appears in the yard, the two become mesmerized, pressing themselves again the glass of the window. It's taking all they can to not jump through and join him! Below, see their bird-watching for yourself.


West Highland White Terriers are happy, loyal, and entertaining. Learn more about them here. If you think this breed is right for you, check out the AKC Marketplace for West Highland White Terrier puppies.
For more Westie cuteness, check out these two playing a game of peek-a-boo.