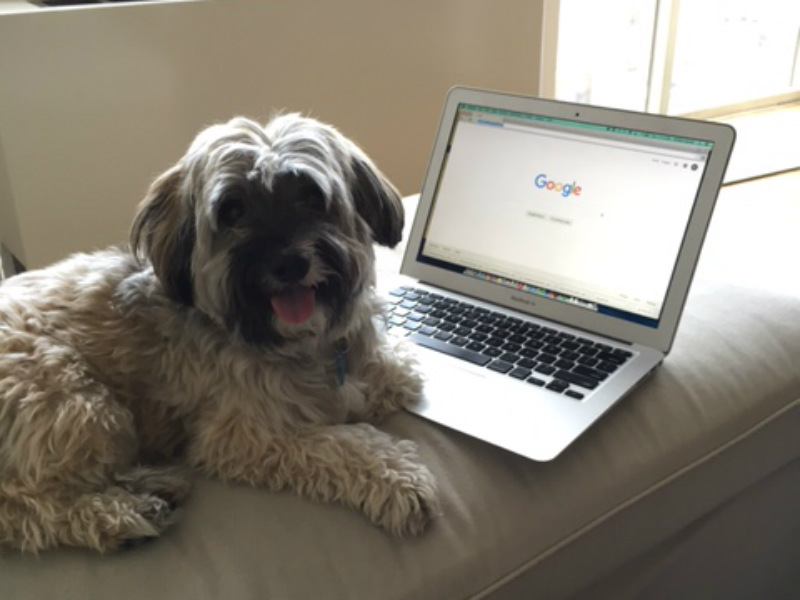 Happy Work Like A Dog Day! We all know that dogs are the hardest workers. After all...if you work hard, you play hard.
Check out these productive pups who are, without a doubt, working harder in the office than you are.
"The stock market is looking good," says Lola the Schnauzer.

"Solid box construction. Good work team," says this Golden.
This Corgi says "less talk more work!"
This Cavalier King Charles Spaniel has been working hard all week. Is it the weekend yet?
"These numbers are NOT up to snuff," says this Chocolate Lab.
"Despite my best efforts, I can't decipher these strange symbols."---this Scottie.
This Frenchie knows the key to a successful work day is a mid-afternoon nap.
Aaaand this Dachshund would have to agree.
"Human, no pictures please, I'm working." ---this Greyhound.
How rude! This Golden is clearly trying to concentrate and is being interrupted by selfies.
"Did someone say lunch time?" asks this Dalmatian.
No distractions for this German Shorthaired Pointer. He's business or bust.
"Work snuggles are the best snuggles." ---Dukey the Vizsla
Even the AKC office dogs are hard at work....
It's tough to look this cute.
This pup is starting working life early.
And when we're not in the office, we're feeling like this working at home...
Leave it to Doug the Pug.
Did you know bringing dogs to work makes employees happier? No surprise there! Read all about it here.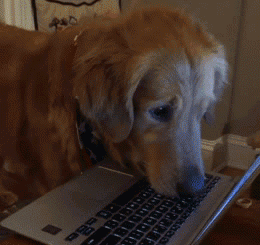 Want to see more working dogs? Check out the working group puppies of AKC Marketplace.