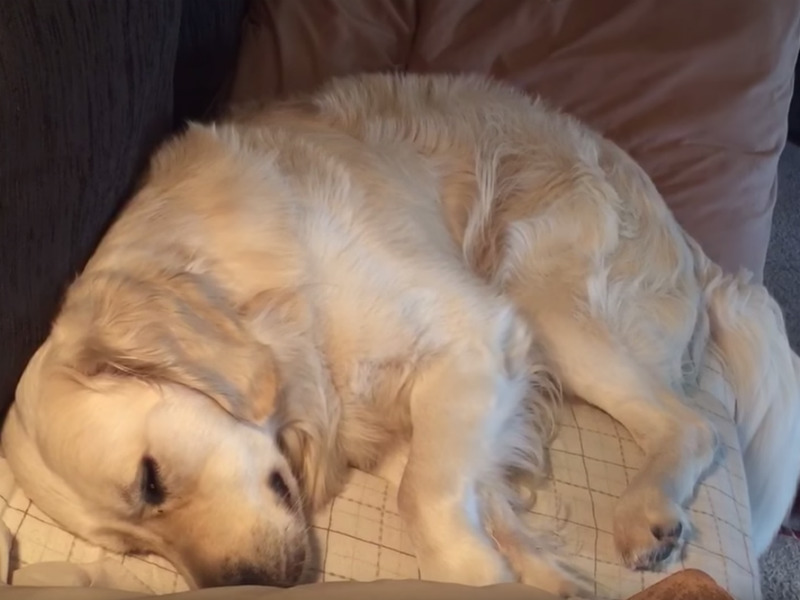 Think sleepwalking is strange? What about sleep...tail-wagging?
Storm the Golden Retriever is taking a snooze on the couch, but that doesn't stop his tail from wagging.


Wonder what he's dreaming about...
If you think that's cute, check out this magestic lady who wishes she could get a little peace while she naps.


Absolutely adorable. These guys are making us sleepy! Maybe it's time for a dog-nap.