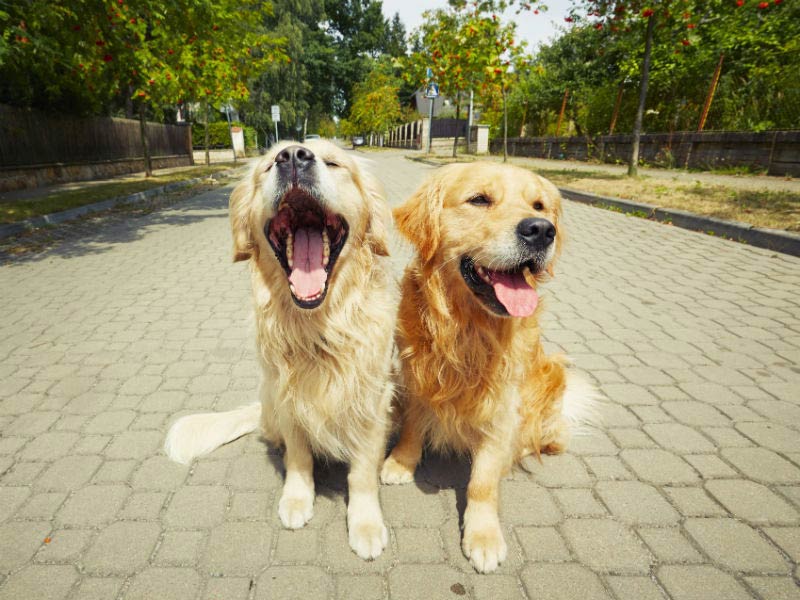 We all know that "Friday Feeling." You can't wait to leave work and start enjoying the beautiful thing that is the weekend. One of the best parts of the weekend is, of course, getting to spend quality time with your dog!
And you're so close! But until then, we have some dogs who are sharing that Friday feeling to get you through to the end of the day.
Check them out!
This Chihuahua is smiling because (like you) he knows the weekend is in sight. And also probably because he's wearing an adorable sweater.

You're howling in anticipation like this Beagle.

Figuring out how many hours left in the work day like this Weimaraner figuring out how to carry his stick across the bridge.

Feeling so much Friday excitement like this Corgi.


We love the slo-motion and flopping ears for sure.
Getting the afternoon caffeine jitters, pre-weekend, like this Bulldog pup.

And this Dachshund.

This Husky shows how you feel when it's time to leave the office.


Why do dogs get the zoomies? Find out here.
TIME FOR THE WEEKEND!

When you walk outside, you're stunned by the sunshine like this group of puppies.



When you finally get home, you'll be chilling out, relaxing like this guy...


After a long week you might be too tired to function, like this pup:

You might want to just cuddle up on the couch with your dog.


Awwwwww!
Or you might be running into the weekend like this Golden Retriever.

Full of pure excitement and cuteness!
Thank goodness for the weekend!
Are we right? Is this not the epitome of Friday Feeling?! We think so.


Looking for something fun to do with your dog this weekend? Check out our quiz and find out what activity you two should do this fall. And for even more ideas, click here.