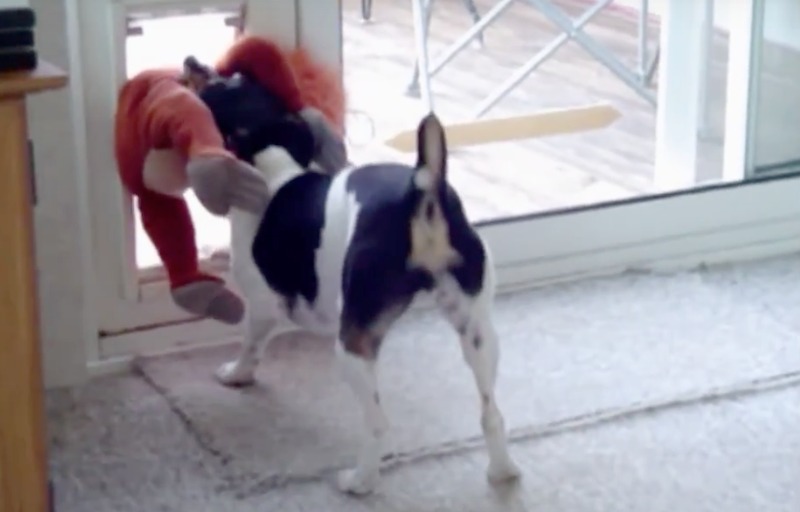 It's almost second nature for us to get frustrated if things don't go our way. Sure, we'll persist a little bit, try to find a solution in our favor, but it's usually easier to just give up. But that's the exact opposite mindset of this Rat Terrier, who is determined to get his toy through the doggie door. For him, failure is not an option.
After a couple unsuccessful attempts, he takes a step back to assess the situation at hand. Realizing that the width of his beloved stuffed monkey is larger than the width of the door, he makes appropriate changes that allow them both to get outside with ease! Watch his process below.


Rat Terriers are friendly, lovable, and inquisitive. Learn more about the breed here.
If you think this breed is right for you, check out the AKC Marketplace for Rat Terrier puppies.
Need more proof that Rat Terriers are awesome? Look at these guys showing off some cool talents.