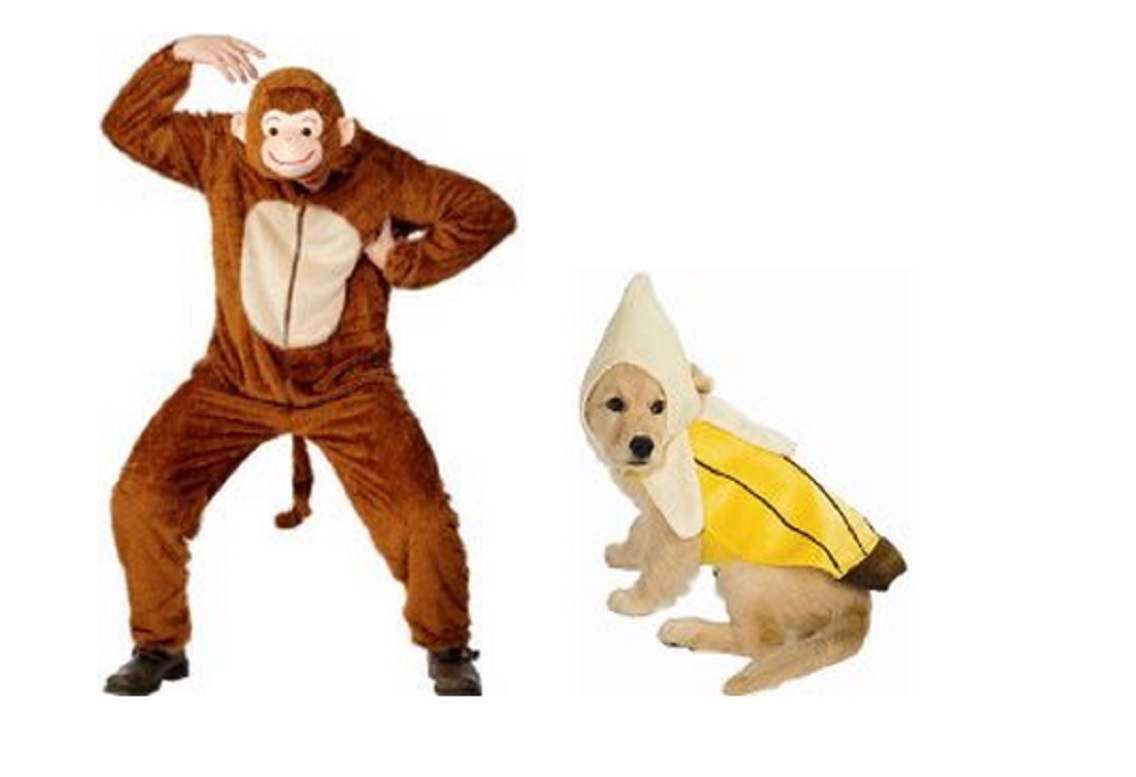 Halloween. Perhaps the only time of the year that it's socially acceptable for you and your dog to switch roles. Come on, don't deny it--you love that for a few hours on October 31, you and your dog can walk around as each other like it's no big deal, you with a pair of ears and a tail and your pup decked out in a shirt and sunglasses. You're the ultimate duo. Man and his best friend, making people jealous with some pretty tight get-ups.
While some owners may not want to dress their dogs up for Halloween, some choose to go all out. So if you two are looking to expand your horizons while strolling the streets for candy this holiday, try the ideas below. With these funny dog-owner costume pairs available on Amazon (click the photo to purchase), you're sure to be the trick-or-treaters everyone's talking about.
Hot Dog and Mustard: This may be the most cliché costume...but seriously, someone has to do it.


Policeman and Jailbird: With these outfits, you'll be put under arrest for looking too cool.


Putt-Putters (human golfer
and dog golfer
): Make everyone want to step up their game with these sophisticated looks.


Ghostbusters (human
and dog
): In these costumes, ward off some evil spirits on the spookiest night of the year!


R2-D2
and C3-PO
: Dressed as this galactic pair, you'll put stars in people's eyes!


Candy: As this Nerds
and Tootsie Roll
combo, people will be running after you to satisfy their sweet tooth!


Pirate
& Parrot
: Take a break from searching for treasure by sailing the streets for some goodies instead.


King
and Queen
: Rule Trick-or-Treat or your Halloween party with these royal costumes.


Monkey and Banana
: Go bananas with this fun costume pairing.


Lion
and Scarecrow
: Roam the Not-So-Yellow Brick Roads as two of everyone's favorite Wizard of Oz characters.
Want more costume ideas?
Looking for a hilarious costume? Check out the funniest dog costumes. If you do plan on celebrating Halloween with your dog, make sure to read our tips on how to keep your dog safe. And if you're feeling creative, read our tips for DIY canine costumes.