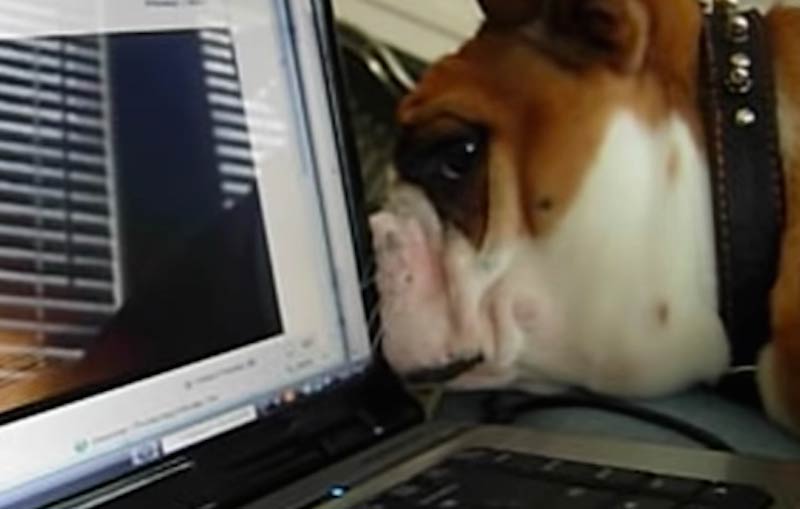 Television teaches us a lot of lessons, one of them being that you can't always believe what you see.
This Bulldog has yet to learn his lesson. It seems that while watching a video clip, he's found another dog to play with. Unfortunately, he just can't quite figure out how the dog keeps disappearing behind the screen...if it's not sprawled out behind the computer, then where in the world is it?!
We may never know, sweet pup, we may never know. Check out the cute Bulldog and his "magic" friend below.


This video depicts a Bulldog's demeanor perfectly: calm, friendly, and amusing. Because of their lovable personality, they're one of the most popular breeds. Learn more about the Bulldog here.
Looking for a puppy? Check out the AKC Marketplace for Bulldog puppies.
These canines are pretty great, right? For more cuteness, check out these 5 Instagram accounts all Bulldog lovers MUST follow.