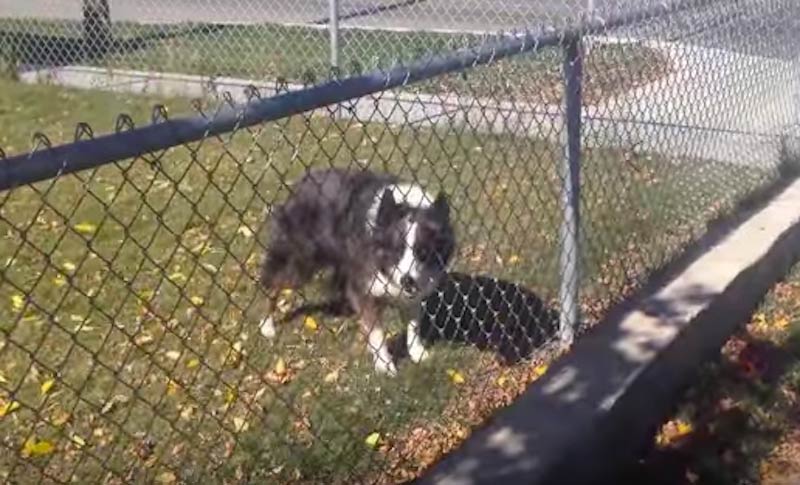 A man is minding his own business, walking along with his dog when he comes across a dog that seems to have dropped his toy outside a fenced in yard.
In attempt at being a good samaritan, he naturally picks up the toy and throws it back into the yard for the Border Collie. The man thinks he's just being helpful, but this clever pup had other plans.
Check out what he's got up his sleeves below


Border Collies are described as a remarkably smart breed, full of energy and extremely affectionate. Learn more about this breed here.
​
If you're interested in a puppy, check out the AKC Marketplace for Border Collie puppies.