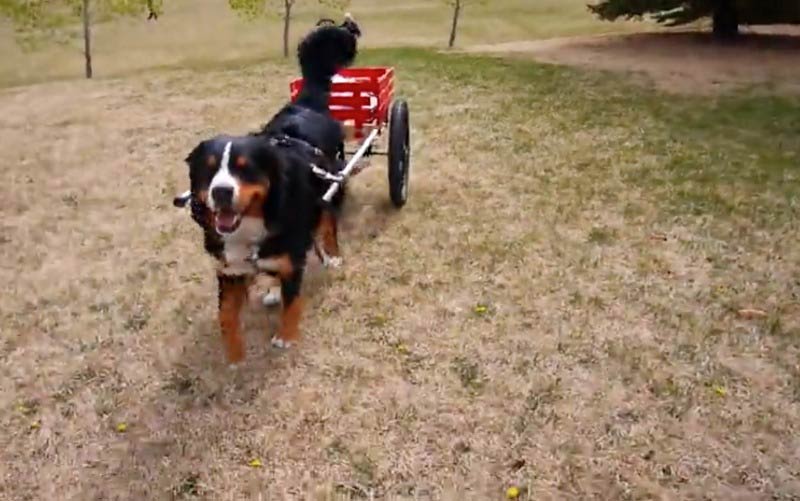 It's pretty rare for people to work all day and still look good. But that's not the case for this Bernese Mountain Dog, who manages to do his duty and still look beautiful! As part of a working breed, this guy knows how to pull his cart up a mountain with ease. And he does it so majestically! Below, watch him do his thing like a star.


Bernese Mountain Dogs are good-natured, strong, and calm. Learn more about them here. If you think this breed is right for you, check out the AKC Marketplace for Bernese Mountain Dog puppies.
For more proof that they're awesome, check out Why the Bernese Mountain Dog is Truly an All-Around Dog.