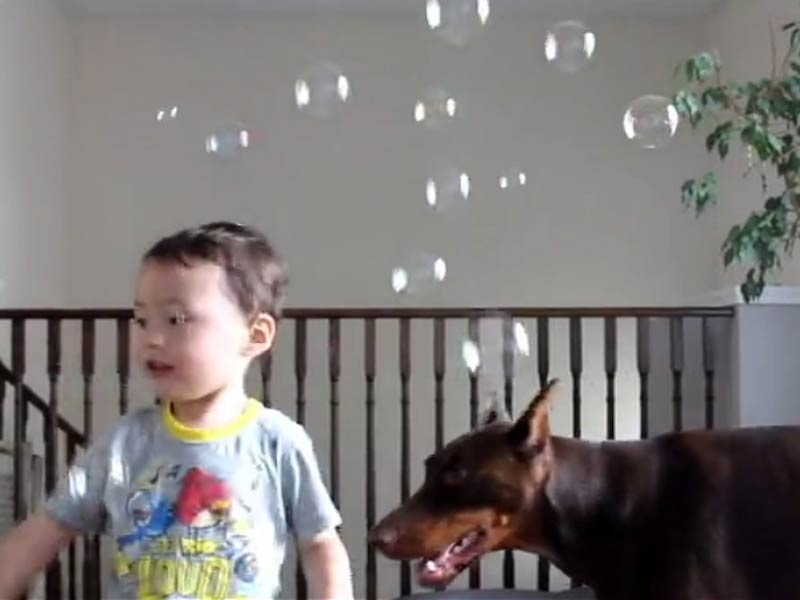 It's the simple things in life that matter, right? Like blowing bubbles, for example. This toddler-Doberman duo knows what we're talking about. These two are full of smiles and joy as they try to see who can get the most bubbles. Who do you think won?



Hmmm, this is a tough one. We think it's a tie. And in terms of cuteness, everyone definitely wins!
And if you thought that video was adorable, then we've got another great one for you. This little pup is having the massage of his life.



We're jealous. What we would give to have a puppy's life.
Want to see more adorable Dobermans? Check out this pair, Buddha and his human best friend, Siena.
And for things only a Doberman owner would understand, click here.