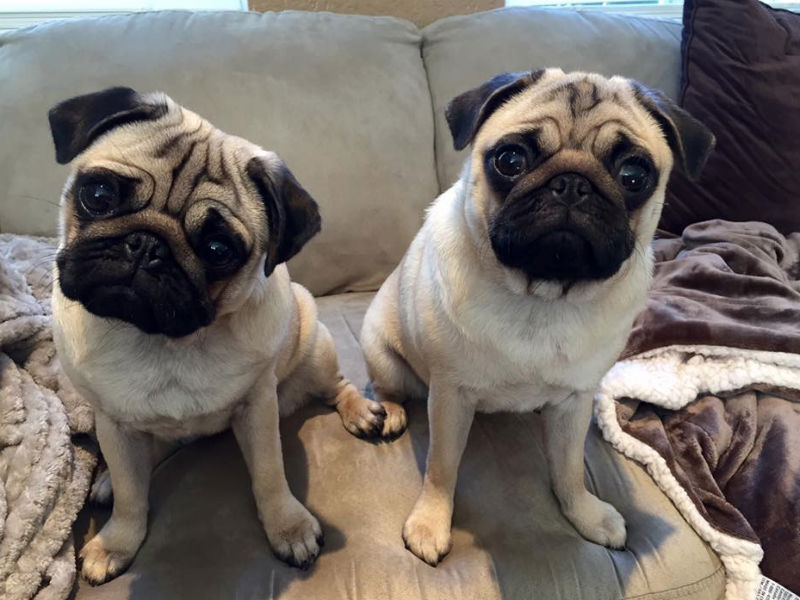 Ever look in the mirror and sigh? If you do, you need to take a lesson from these Pug puppies.
These sisters, Mollie and Mabel, have never been more excited than to see their own reflections.
Check out this daily dose of cuteness:

Does it get any more adorable? These girls are having the best time! It's the little things in life, right girls?

Mollie and Mabel have positive attitudes we all should aspire to! (It also helps that they're unbelievably cute.)

Thanks for making us smile, Pug pals!

Check out the Pug sisters on their Facebook page.
Pugs like Mollie and Mabel are loving, charming, and mischievous. Want to learn more about this fun-loving breed? Check out 10 Things You Didn't Know About the Pug.