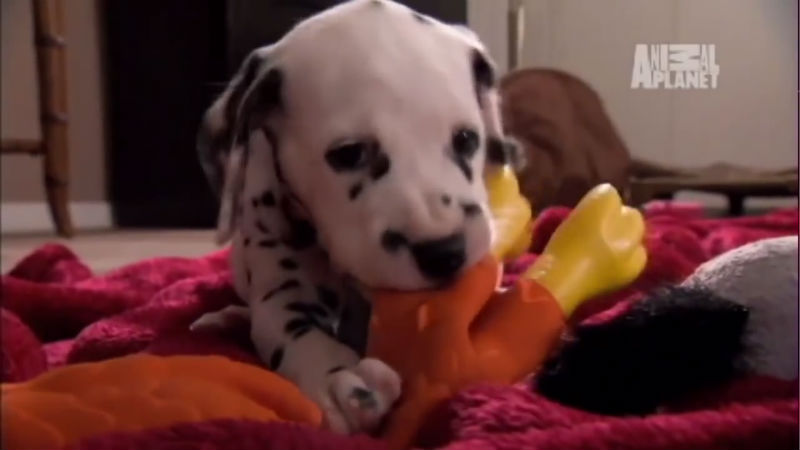 Puppies are cute, but they don't really have a sense for what should and shouldn't be broken or destroyed. Five-week-old Francie and Madison are all about having fun and don't really seem to care what gets in the way.

From rough housing with toys, to rough housing with each other they play and romp around with no restraints. Unlike his sisters, Woodrow preferred a calmer, more low-energy playtime but he soon taps into his hidden rambunctious ways and joins in with them.



The Dalmatians move their fun to the backyard where Francie and Madison seem to tone down their energy and stick to the patio while Woodrow ventures out into the grass and has fun all by himself.

Watch their adorable puppy playtime.



Dalmatians are described as outgoing, dignified, and smart. Click here to learn more about the breed. If you think this is the right breed for you, visit AKC Marketplace to find a Dalmatian puppy.