AKC Gazette, "Times Past"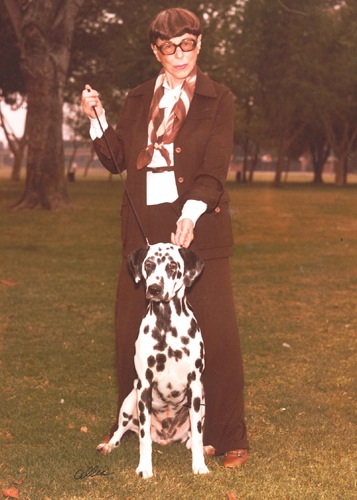 And the award for All-time Doggiest Oscar Winner goes to...costume designer Edith Head, who received 35 Oscar nominations and won the award eight times (making her the most honored woman in Oscar history).
She once said she had two passions: winning Oscars and owning dogs.
Head was especially fond of Dalmatians and had many in her time. When she died in 1981, Head left a substantial bequest to her final Dal, Beppo.
She was famously quoted as saying, "I have yet to see one completely unspoiled star, except for the animals—like Lassie."
Read more AKC Gazette breed columns here, and follow us on Facebook and Twitter.
Photos: AKC Gazette archive. Top photo by Rudolph Tauskey.