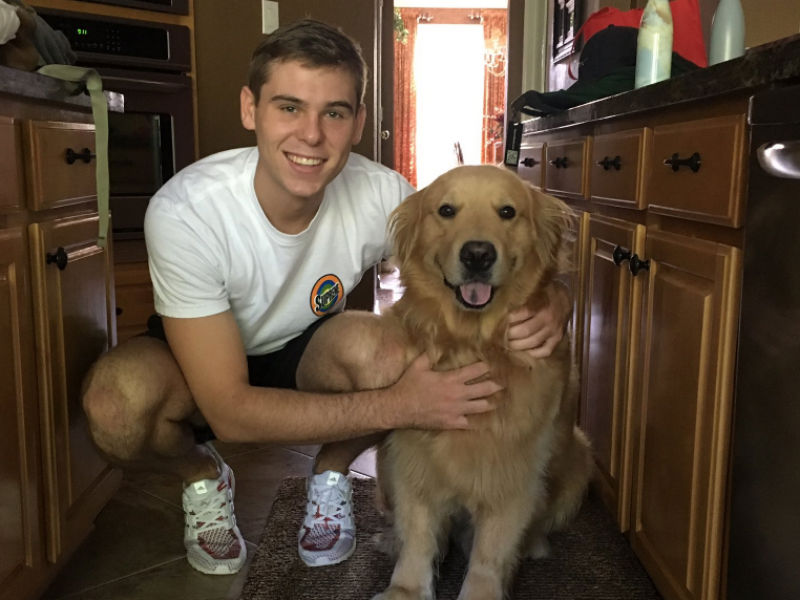 Getting the back to school blues? Well, mom Sharla Ostrowski has a solution for you.
When her son Jake mentioned how much he would miss their dog, Jesse, Sharla got creative.


Now when Jake is away at his dorm at Texas Tech, he'll always have Jesse with him.
The cardboard cutout is a spitting image of the adorable four-year-old Golden Retriever.
"She brought it home yesterday. It was probably the best gift I've ever received," Jake told New York Magazine.
Jake shared the picture of Jesse with his look-a-like on Twitter and it now has 13,000 likes.
The following day, Jake tweeted, "thanks for making me famous, I'll miss you," along with a picture of him and his furry best friend.

And apparently Jesse loves being famous.