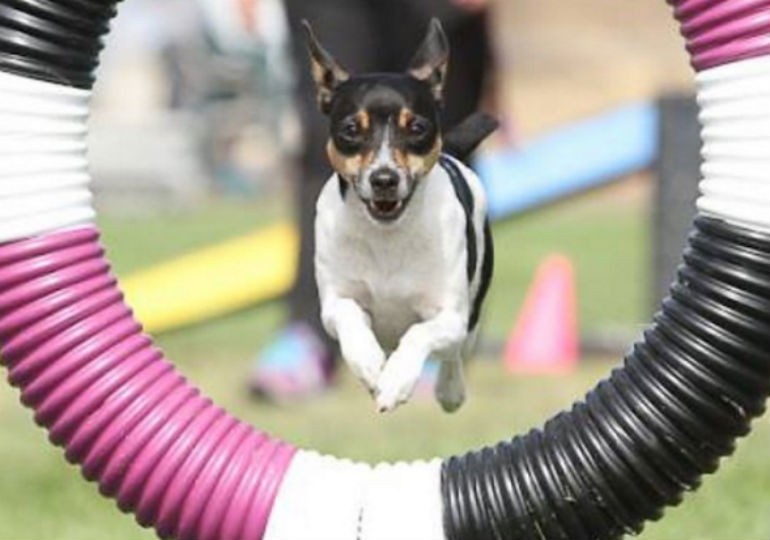 Rat Terrier -- not a very elegant name for this versatile, talented, and clever dog. Yes, he was bred to hunt vermin above and below ground, and he's got the terrier's determination to get the job done. But with his eagerness to please, trainability, and playfulness he can do so much more. See a few of his many talents below.

1. Born to hunt. This puppy goes looking for a squirrel for the first time
via YouTube


2. Rat Terriers are good at lots of things. For instance, they rock agility.


3. Jumping through a hoop? Piece of cake!


4. Ramp? Got It!


5. They love a job to do as much as they love to please their people. Learning tricks is all in a day's work.

via YouTube


6. And when he's finally tired out, he's a world class spooner.